Best Apartment Dogs for Sale
Size really does matter when sharing apartment space with your forever pup. When living in an apartment, a dog's size has to be taken into consideration when sharing your space. Here are the best apartment dogs that will be happy living with you when indoor and outdoor space is limited.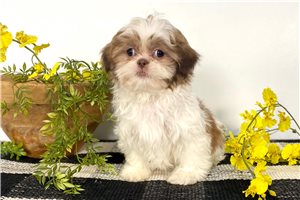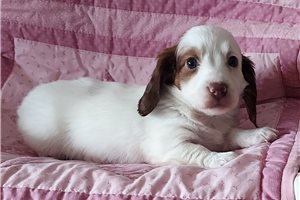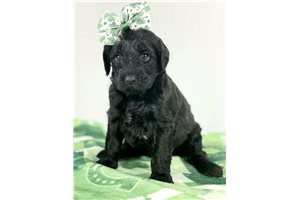 F1
Health Guarantee

The health of your new puppy is our primary concern, read more about our Health Guarantee.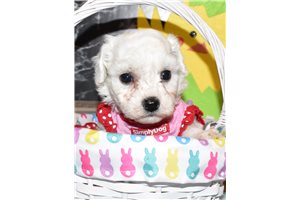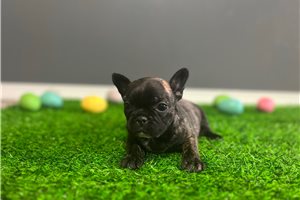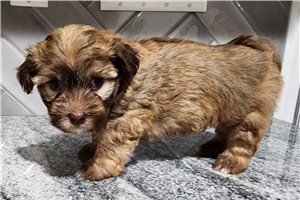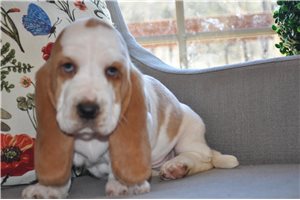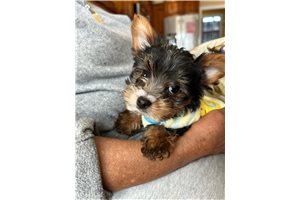 Teacup
1-Month Included with every Puppy!*
Only with Pawrade, you receive a pet insurance policy with no waiting period included for immediate accident or illness coverage.
*NY, SC residents excluded
We had a great experience! We love our new fur baby. Thank you!
F1B
Champion Bloodlines
Teacup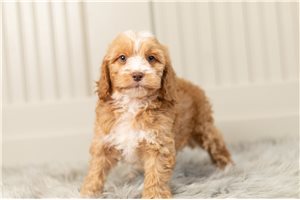 F1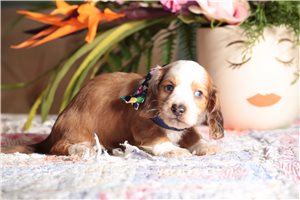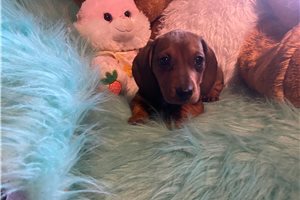 Mini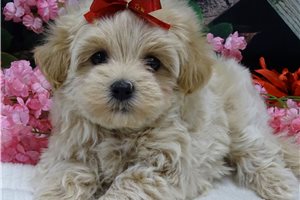 Champion Bloodlines
F1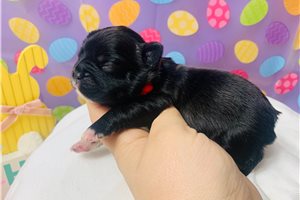 Champion Bloodlines
Size really does matter when sharing apartment space with your forever pup. When living in an apartment, a dog's size has to be taken into consideration when sharing your space. Here are the best apartment dogs that will be happy living with you when indoor and outdoor space is limited.
Best Apartment Dogs for Sale: What You Need to Know
Why Get an Apartment Dog?
Owning a puppy is a wonderful, lifelong way to express and receive love from a furry friend. There are lots of dog breed choices for people living in an apartment. Choosing the right apartment-friendly dog for sale via adoption or purchase provides a steady, loyal companion that is always there for you no matter what.
The best dogs for apartments come in all shapes and sizes, but not every breed makes a great puppy for an apartment environment. Begin your search for "best apartment dogs for sale near me" with Pawrade today.
Apartment Dogs for Sale: What You Need to Know
If you've just started your search for an "apartment dog for sale near me," check out our guide to selecting the best apartment puppy for sale.
Activity Level
An ideal apartment dog for sale has an activity level that matches its owners, breed restrictions, and access to the outside. While there's no wrong or right amount of activity for an apartment-dwelling dog, some considerations must be made.
A medium or large-size high-energy dog zipping around and needing to go on long walks or runs every day might not be the most suitable for apartment living. However, if you have a tiny high-energy dog, you may have plenty of room and the ability to quietly play without bothering upstairs or downstairs neighbors.
Most people looking at good apartment dog breeds for sale will be seeking a puppy with a low-energy drive. These dogs are content to lie around, snuggle, and be lap dog companions.
Disposition
The best apartment dog breeds for sale each have individual personalities, but they all share a few personality traits in common. They are friendly, pleasant, adaptable, laid-back, fairly quiet, and trainable.
While some apartment dogs do make excellent guard dogs as well, it's not a good idea to get a breed known for its aggression or prey drive in an apartment setting.
If you are a family living in an apartment, choosing the best family dog that also thrives in an apartment environment is key to a successful life with a puppy.
Breed
If you are searching for an "apartment dog breed for sale near me," you may learn that apartments may have breed restrictions for living on their property. Some breeds can have a bad reputation, causing apartments to ban them.
Likewise, some apartments will have limits on breed weight and the number of pets allowed in one apartment. Most likely, choosing a medium to small dog breed with a mellow personality may be a great choice for an apartment dog for sale.
Cost
Unfortunately, dogs suitable for apartment living can end up in shelters or are abandoned every year because their owners don't understand the full monetary and lifestyle implications of owning a dog for their entire lifetime.
Every apartment dog should receive regular veterinary and dental care and stay updated on vaccinations and preventative medicines, eat a high-quality diet, and experience grooming suitable for the breed. Extra expenses like toys, grooming, training, and boarding can add up as well.
In addition, several apartment complexes charge a non-refundable pet deposit and a possible monthly pet fee. Be prepared to pay for any damages your puppy may cause. It's important to read your lease agreement carefully to be aware of pet stipulations before you move in.
Proper training is crucial for an apartment dog. Because several smaller spaces are shared, an apartment dog breed needs to be well-mannered, which may require puppy kindergarten, obedience classes, and ongoing training.
If a dog breed is known for excessive barking due to boredom, being too much of a guard dog, or separation anxiety, you could disturb some unhappy neighbors and even face citations.
Health Concerns
It's important to research the breed you've chosen as your perfect apartment dog. Being prepared to understand common ailments and health concerns can help you get ready for any medical situation that comes your way.
Pet insurance may be another way to prepare for unfortunate circumstances. Because some breeds can live 12-15 years, saving for the unknown will help you keep your apartment puppy healthy for years to come.
Most Popular Apartment Dog Breeds
Before you begin searching for "apartment dog breeders near me," you may be looking for some inspiration. Here are the most popular apartment dogs for sale if you are considering the best apartment dog for you.
Havanese - Smart, outgoing, and cheerful, and their low maintenance status makes them suitable for apartment living

Italian Greyhound - A sleek-coated, sensitive, quiet breed that mostly likes to stay by your side

Maltese - This spirited, high-energy breed also loves being your lap dog

Coton de Tulear - This breed will make you laugh with their comical antics, and teach them fun tricks

English Bulldog - This dog is content to steal your favorite spot on the couch and is affectionately called one of the laziest dogs

Mini Poodle - They quickly learn new things and are very easy to train because they like pleasing their humans

Morkie/Yorktese - This Maltese/Yorkshire Terrier combination is spunky and sports a silly attitude

Maltipoo - A gentle, moderately active breed that loves romping around

Pug - This affectionate, funny dog loves to follow you around and snuggle

Boston Terrier - These puppies are easy to train and have fantastic inside manners

Bich-Poo - This mix between the Bichon Frise breed and Miniature Poodle doesn't shed much and loves to play

Chihuahua - As one of the tiniest breeds, they are adaptable and loyal

Shih Tzu - These feisty, funny little puppies will rule over your apartment if you let them
How Do I Find the Best Apartment Dog?
Here at Pawrade, you can rest assured that your breeder is trustworthy and reputable since we've hand-picked and pre-screened them for you. Call us today so we can help you find the best apartment dog for your lifestyle.
Browse other Collections
Find the perfect puppy that fits your needs.
Why Pawrade?
Finding a reputable breeder has never been easier
With so many apartment-friendly dogs for sale, knowing where to turn for support in providing a new forever home to a pup can be challenging. Pawrade is proud to offer an ethical marketplace that cuts out puppy mills and ensures you have a wide selection of apartment dogs for sale to choose from.
Browse our marketplace to get the latest information on the dogs available to purchase now and have the peace of mind of knowing that you are getting a healthy pup that's ready to become part of your family.
Find out which dog breeds are available by shopping with Pawrade now.
Customers Love Us!
Discover what real customers have to say about Pawrade! Check out our glowing testimonials.
My transaction smooth and safe!!!! So happy everything went well and will recommend Pawrade to my family and friends.
It was a long drive, but worth every minute to get our new baby. Her new name is Chloe and she is a VERY good traveler. Thank you again!
We had a great experience with pawrade!! We are absolutely in love with our dog Brady!!
The process was fairly easy all throughout.
The process from the beginning to the end was so smooth. Lloyd aka Charlie is a little cutie and parade to the breeder, petpay and our pet airpanion was so wonderful. Thank you so much for delivering Charlie safely. 😁
We are so in love with our new puppy! Pawrade made the process seamless and so easy. I highly recommend.