Frenchton Puppies for Sale
The Frenchton breed is a mix of the French Bulldog and the Boston Terrier breeds. These pups are goofy, playful, and charismatic and known for their signature bowtie look due to their black coat and white underbelly. They have a needle-like coat and do not shed very much. Frenchtons are extremely energetic and require multiple walks a day.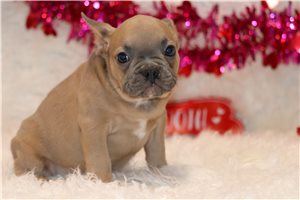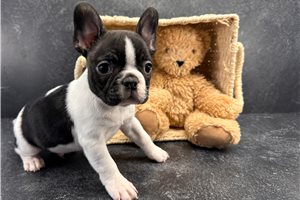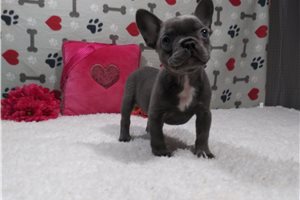 Health Guarantee

The health of your new puppy is our primary concern, read more about our Health Guarantee.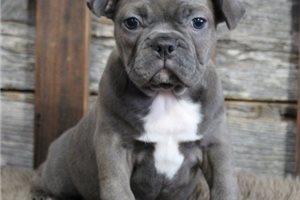 Champion Bloodlines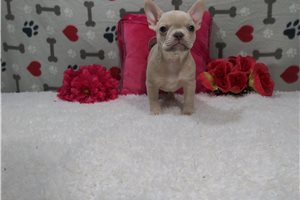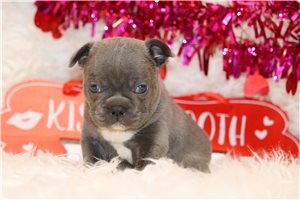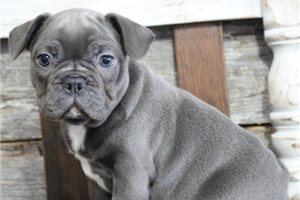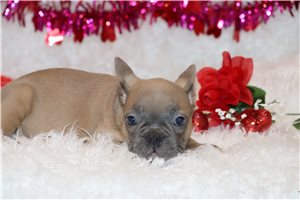 1-Month Included with every Puppy!*
Only with Pawrade, you receive a pet insurance policy with no waiting period included for immediate accident or illness coverage.
*NY, SC residents excluded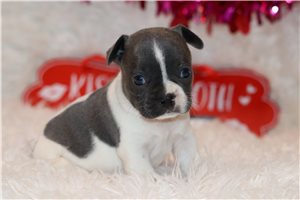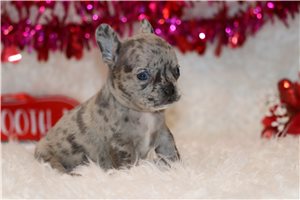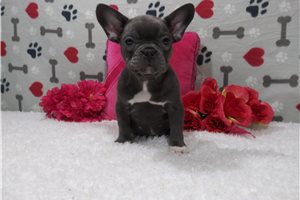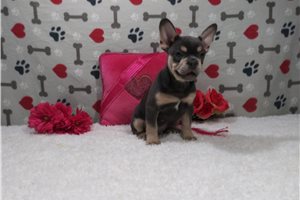 I had a great experience purchasing our new puppy. Even with running into a small problem, it was quickly taken care of by the staff which was very helpful and professional. I would recommend Pawrade to anyone!!!!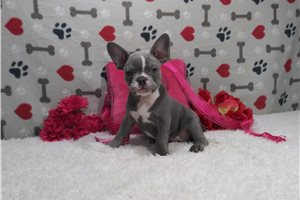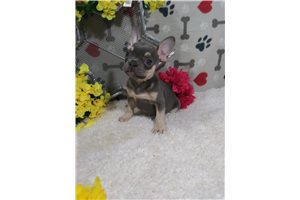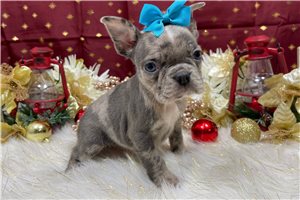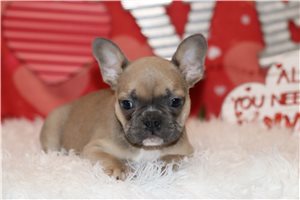 The Frenchton breed is a mix of the French Bulldog and the Boston Terrier breeds. These pups are goofy, playful, and charismatic and known for their signature bowtie look due to their black coat and white underbelly. They have a needle-like coat and do not shed very much. Frenchtons are extremely energetic and require multiple walks a day.
Frenchton Puppies For Sale: About the Breed
First bred in the 1990s by crossing a French Bulldog and a Boston Terrier, a Frenchton puppy for sale is a designer dog that quickly became popular with families looking for a pooch with a small size but a big personality.
While there are several theories as to why these two breeds were chosen for cross-breeding, it is generally accepted that their similar history and appearance made them an ideal pairing. The French Bulldog arrived in America from France during the late 19th century, while the Boston Terrier was created from crosses between Pit Bulls, White English Terriers, and French Bulldogs soon thereafter. The result of this careful combination was the Frenchton - a dog that combined all of the agility, intelligence, and affectionate nature into one endearing package.
Find out what it's like to live with a Frenchton puppy for sale as you consider the characteristics, activity level, disposition, training, and grooming needs of this playful, outgoing dog breed.
Characteristics
Although physical characteristics can vary depending on the ratio of bloodlines, Frenchton puppies for sale generally have physical traits that fall between their parent breeds. They usually have triangular eyes, broad heads with flat faces, and dropped ears. Their coats often come in brindle or black-and-white combinations, while white patches are also common. Frenchton puppies for sale are of medium size, standing between 9-12 inches tall and weighing 15-25 pounds at maturity.
Activity Level
You may be wondering when looking for "Frenchton puppies for sale near me" what their energy is level like. Frenchton puppies for sale take on personality characteristics of both a Boston Terrier and a French Bulldog with a middle-of-the-road activity level that makes them suitable companions for busy career professionals and active seniors alike. While they may be small in size, they possess an energetic nature and require plenty of daily exercise to stay healthy.
On average, a Frenchton puppy for sale requires at least 30 minutes of exercise per day, divided into two or three shorter walks, along with some free playtime outdoors. Furthermore, it's important to ensure opportunities for mental stimulation as well as physical exercise such as interactive toys or outdoor activities like chasing a ball or flying a frisbee. With proper exercise and plenty of attention from their family members, Frenchton puppies for sale can live happy and healthy lives for many years.
Disposition
Frenchtons are a hybrid breed that combines the best traits of French Bulldogs and Boston Terriers. As a result, they have a disposition that is largely determined by their parent breeds. Generally speaking, they are lively, affectionate, and full of energy.
On top of having the playful disposition common to French Bulldogs and Boston Terriers, Frenchtons also share some key characteristics from both breeds. This includes docility and dependability, as well as alertness when it comes to any home intruders.
In addition, Frenchtons tend to adopt an attitude that is confident yet still friendly toward strangers. Their disposition can often change depending on who they're around – making them perfect for families looking for a social dog – but you can always expect them to show the same loyal disposition toward those they love most.
Training
Frenchtons are not especially difficult to train, as long as you are patient and consistent. Frenchton puppies for sale are known to be very adaptable and easy to train. Whether training basic commands or teaching tricks and behaviors, a Frenchton puppy for sale can be taught with positive reinforcement strategies, such as rewards-based training. These intelligent dogs learn quickly, making training relatively straightforward.
It is important to start training Frenchton puppies for sale early; they learn best during their puppyhood when training is most effective. In addition to training proper canine behaviors, socialization is also critical to a Frenchton puppy's development. Socializing your pup from an early age helps them build trust and become comfortable with other people and animals.
If a Frenchton becomes fearful of unfamiliar situations or humans, it can cause training challenges down the road. By introducing your pup to new things early on in life and providing them with plenty of love and attention, training your Frenchton will become so much easier!
Grooming
When looking for a "Frenchton puppy for sale near me," you may wonder what is needed to groom them since their coat can vary between the 2 parent breeds. Generally speaking, a Frenchton puppy for sale can either have short and smooth hairs like Boston Terriers or longer and slightly wiry hairs like French Bulldogs.
Most Frenchton puppies for sale are regular shedders, so it's important to make sure their coat does not become matted from too much dirt, dust, or oil build-up over time. Grooming requirements will depend on coat type, but many Frenchton owners find that brushing their dog at least once a week is sufficient to keep the coat looking its best. During shedding season more brushing may be necessary, as this can help to reduce excess hair in furniture and carpets.
Baths with gentle shampoo are also recommended every 4-8 weeks to keep the coat clean and healthy. Ears must also be checked for dirt build-up and excessive wax as this can lead to ear infections if not taken care of properly. Finally, nails need to be trimmed regularly as overly long nails can cause pain when walking and even lead to health issues in some cases.
Why Pawrade?
Finding a reputable breeder has never been easier
Pawrade is dedicated to connecting loving families with a dog that needs a home. Using Pawrade to browse for a Frenchton for sale is a reliable way to ensure that you get a dog from a reputable breeder.
Our focus is on the health of the dog and ethical, sustainable breeding practices. We ensure that the breeders on our platform are genuine, so you have peace of mind in knowing that you are receiving exactly what you expect.
If you've always dreamed of owning this type of dog, choose Pawrade for your Frenchton for sale and begin a new chapter in your life today!
Stop searching for "Frenchton puppies near me" – you've come to the right place! We understand just how difficult it is to find a legitimate breeder, so we've put our experience and expertise to work for you.
Customers Love Us!
Discover what real customers have to say about Pawrade!
She is more adorable than her pictures. She arrived ready to play!
Everything wenrt well. Poppy has found a good home and we have a new great compaion. Thanks to everyone who made it happe.
I knew from the first moment I saw Tatum he would be the perfect fit for our family and I was right. He is the best gift I could have ever given my sister and she's so happy. He's such a playful happy boy and we can't wait to watch Him grow and learn
Got my new puppy on Saturday! He is a dream!! Seriously couldn't be happier! THANKYOU 💕
Our new puppy is very cute and looks just like he was displayed on the web, seems to be very heathy and is very active, we love him already
To all the staff from the beginning of the process to the very end did a fantastic job...from sending what type of food the puppy eats, to ensuring his health was the upmost priority. We now have a wonderful little puppy named Bear. Thank you again for making this a very seamless process. We love Bear to bits!! George.