We love peanut butter! It is the quintessential snack to eat on a spoon straight from the jar and is a fantastic protein choice to keep you full and satisfy that craving. Peanut butter can be found in many forms, including crunchy, chunky, smooth, organic, and natural varieties, and we at Pawrade savor them all.
Do you know who else loves peanut butter? Dogs! Our canine companions deserve a treat for being good boys and girls. What better way to show your love to your puppy than with delicious peanut butter treats for dogs to celebrate National Peanut Butter Day on January 24?
Discover the benefits of peanut butter for dogs and how you can offer your pooch peanut butter via treats and unique products.
Benefits of Peanut Butter for Dogs
Dogs love peanut butter, and it's no secret why! Peanut butter is absolutely packed with plant protein and dense calories, offering 8g per serving (2 tbsp). In addition to its high protein content, peanut butter is also a good source of:

Iron

Fiber

Niacin

Calcium

Potassium

Vitamins E & B6

Healthy monosaturated fat
How many ways can I give peanut butter to my dog?
Dogs can enjoy the delicious flavor of peanut butter in a variety of ways. Licking it off a spoon is not the only use for peanut butter when it comes to dogs. You can offer peanut butter to your dog when you spread it on the inside of a bone, fill up a Kong toy, use it to hide pills when administering medication, and mixed in with their kibble – not to mention creating your own delicacies, buying commercially made treats, or purchasing peanut butter-flavored products for your puppy.
Use peanut butter as an occasional treat for dogs
Make sure you're just giving your dog peanut butter occasionally as a treat. You'll want to watch the amount of fat, sugar, and sodium you give your dog, so make sure you use it sparingly as part of a healthy diet for dogs.
Is Peanut Butter Safe For Dogs?
In general, peanut butter is a safe food for dogs to eat but with a few precautions.
You don't want to feed your dog so many treats that it causes health problems, such as canine obesity and pancreatitis due to added fats, sugar, and sodium.
Never, ever give your dog whole peanuts or purchase peanut butter containing the sweetener xylitol. Whole nuts can cause gastrointestinal issues. Xylitol is extremely toxic to dogs and can even be fatal, quickly causing seizures, low blood sugar, liver failure, or death. Yikes! Read those labels!
For these reasons, stick to peanut butter with low sodium content, no partially hydrogenated oils, and no added sugar or preservatives. The closer you can get to its natural form, the better!
DIY Homemade Peanut Butter Treats For Dogs
Lucky for you (and your dog!), you can use peanut butter for all sorts of dog treats. Whether it's an actual recipe for peanut butter to combining dog-safe ingredients, enjoy our peanut butter recipes for dogs of no-bake, frozen, or baked goodies. Be sure to have some cute dog-themed cookie cutters and mind the portion sizes because it's easy to want to give your doggo the whole batch!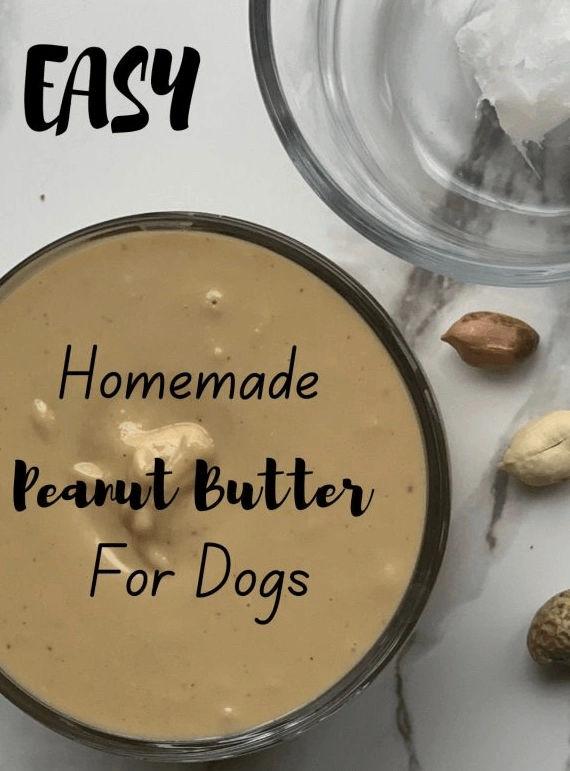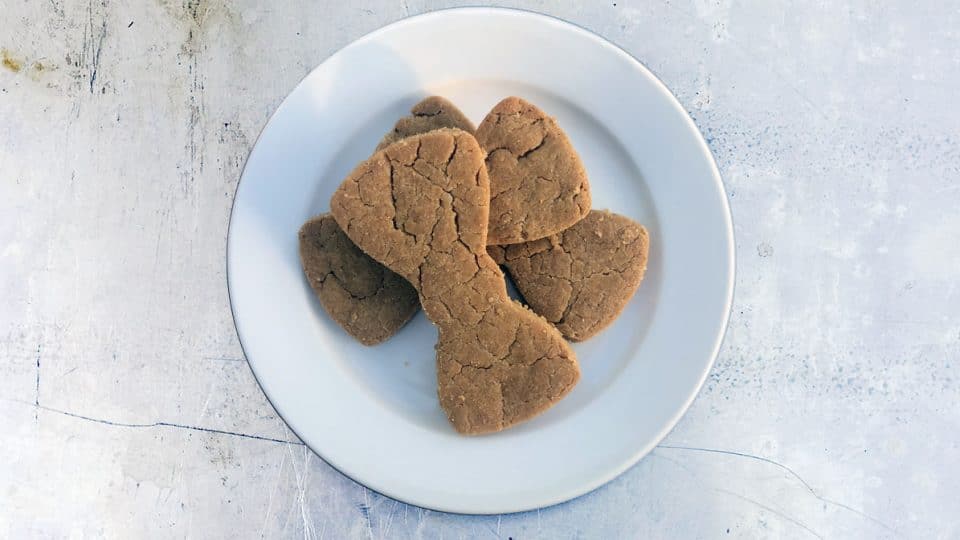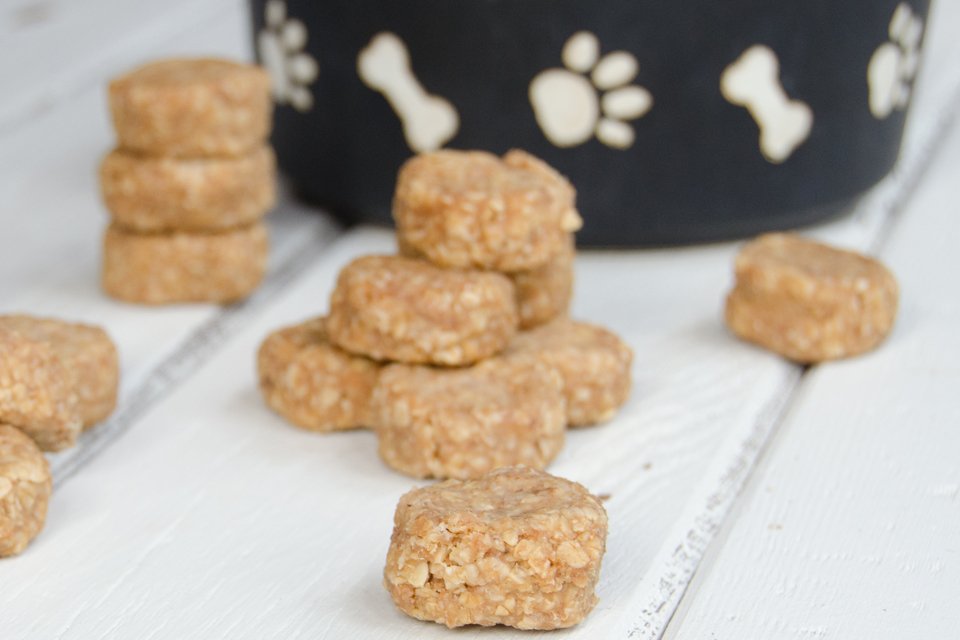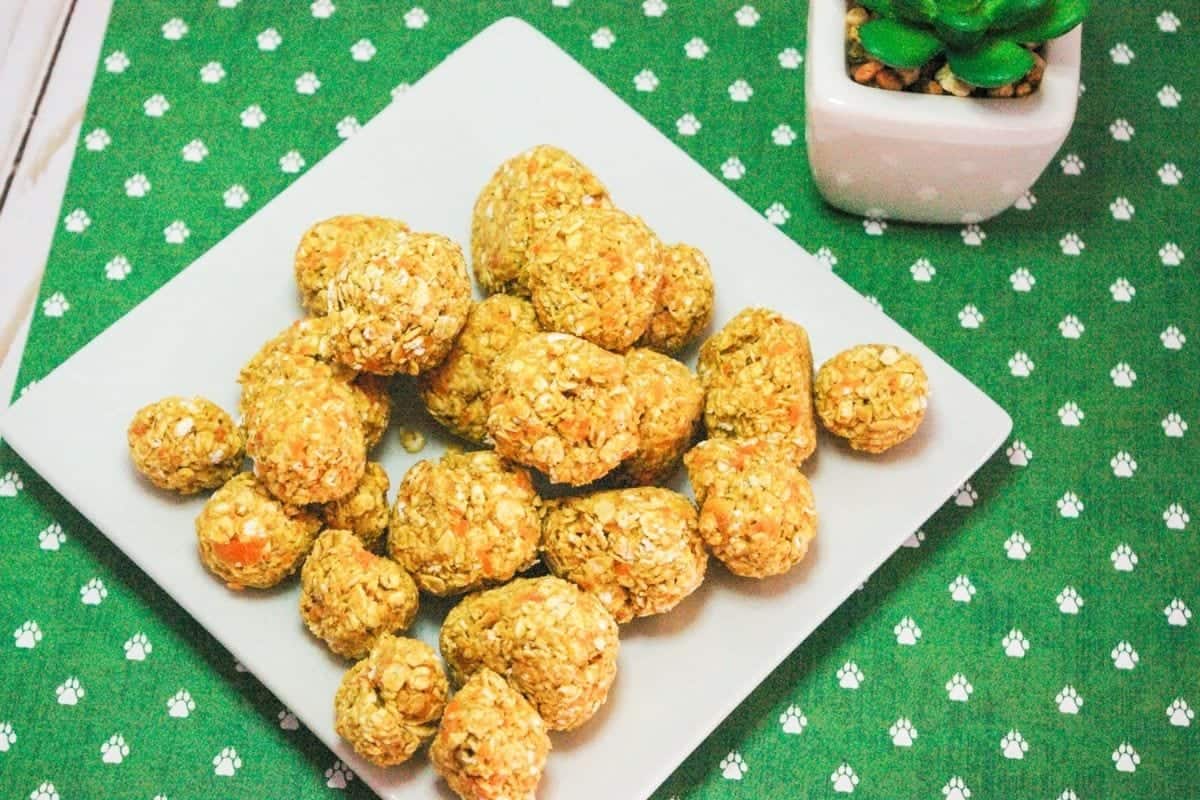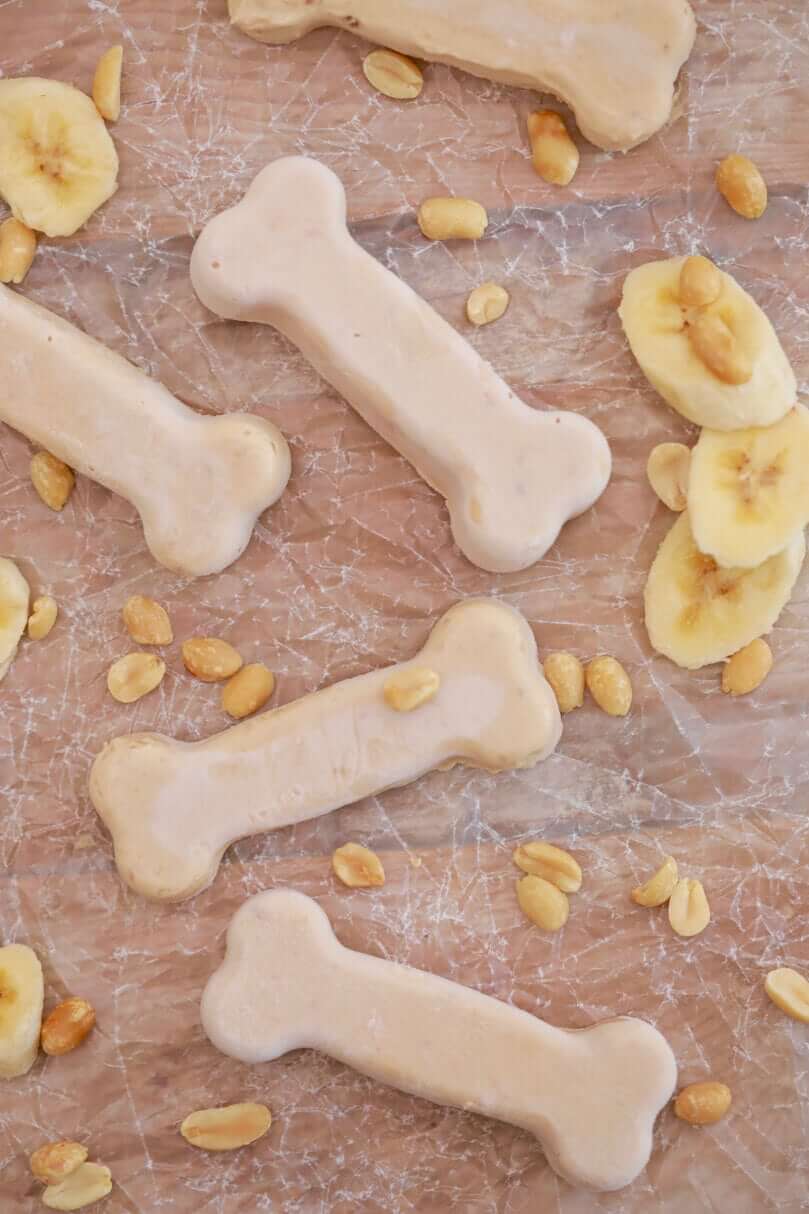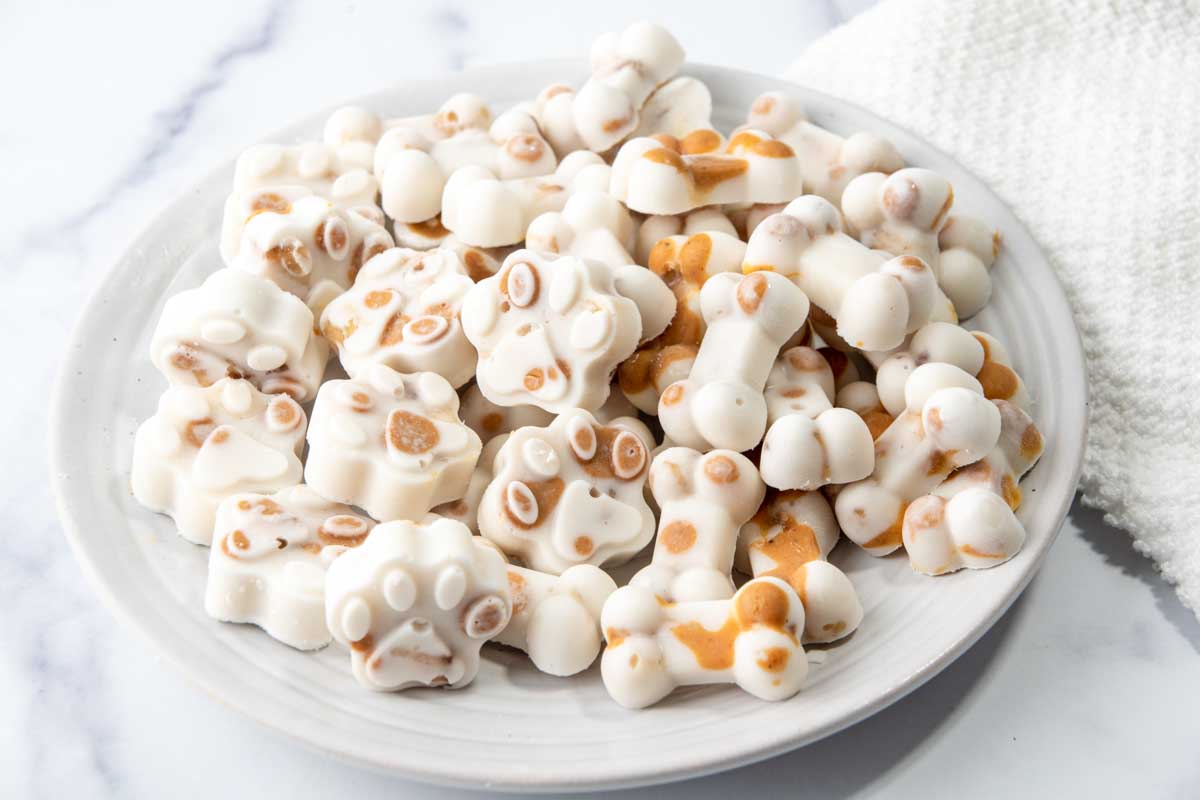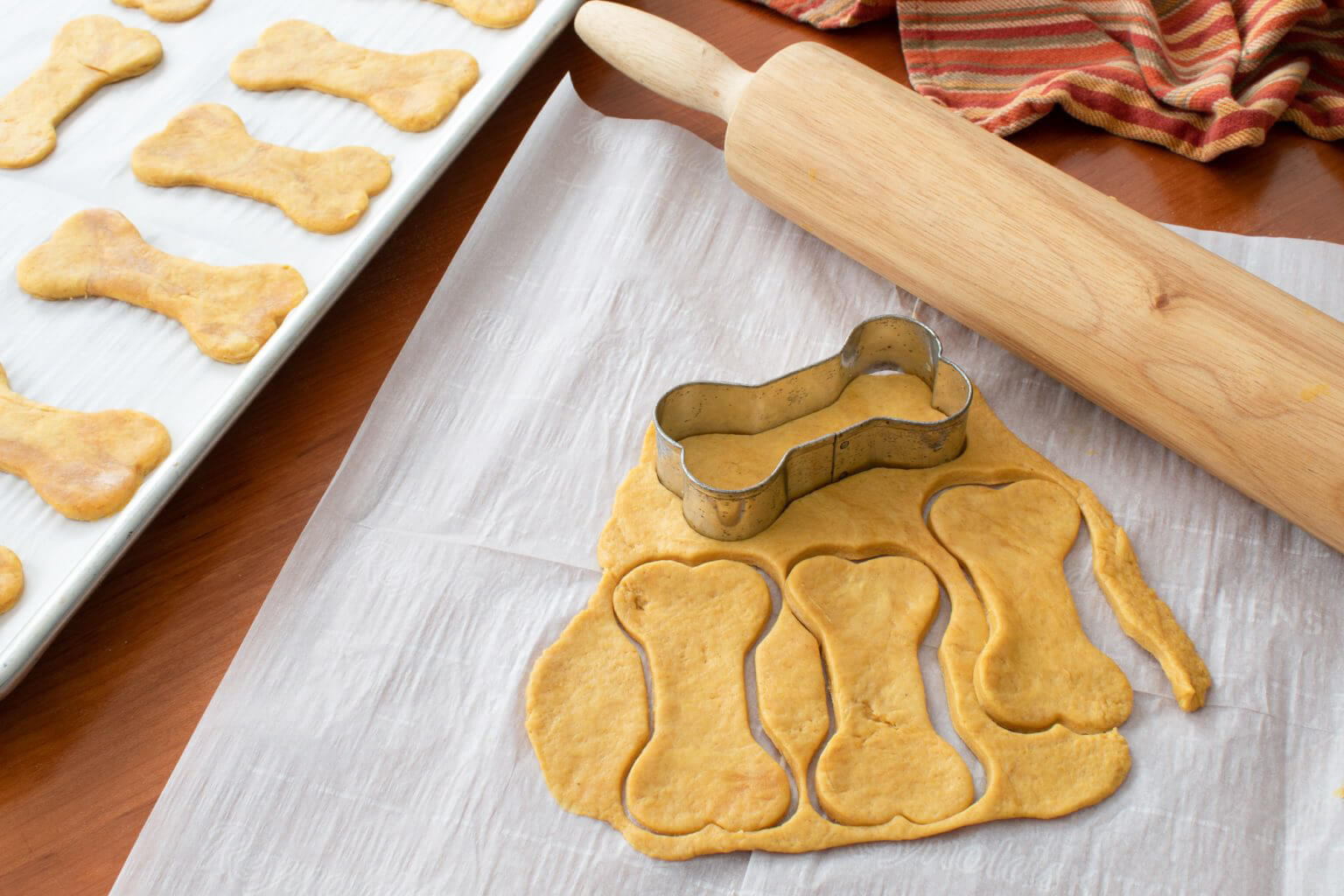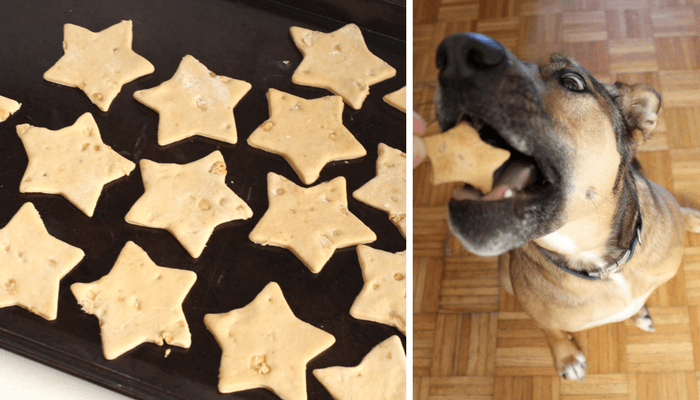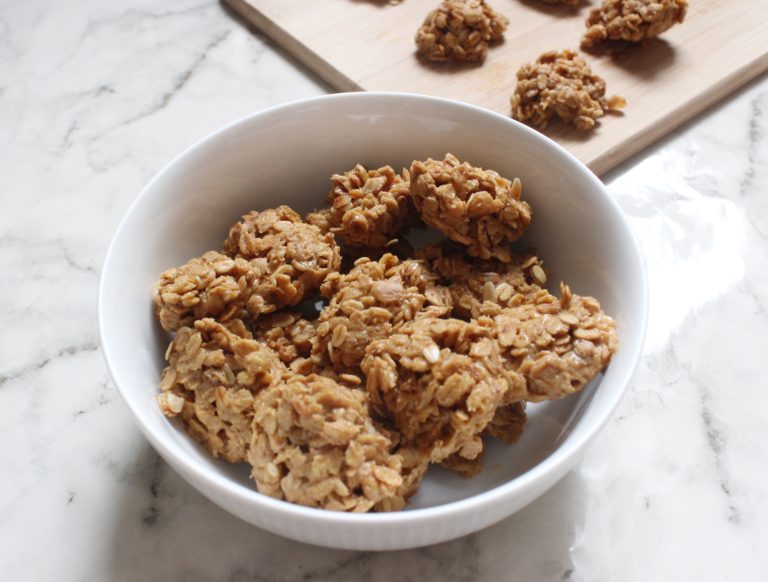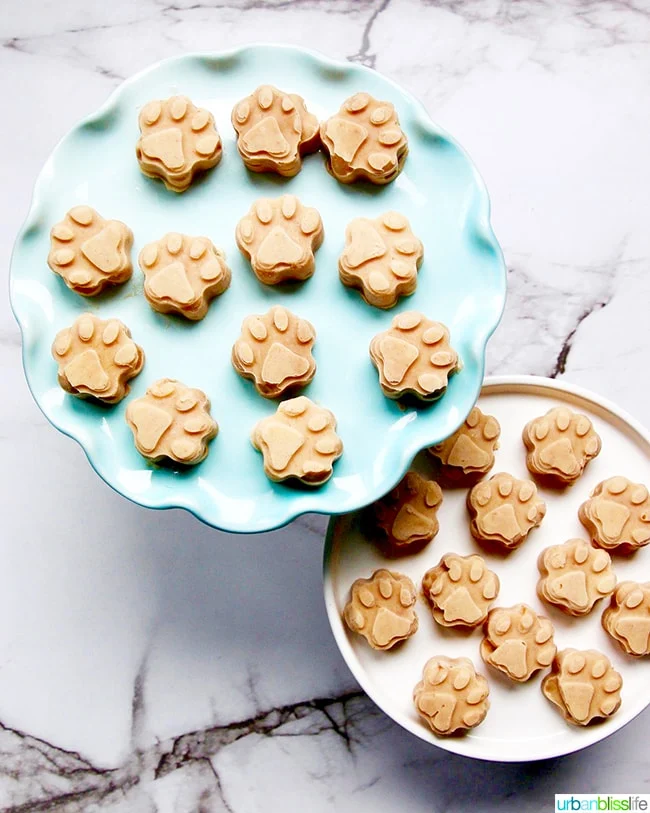 Peanut Butter Dog Treats From the Store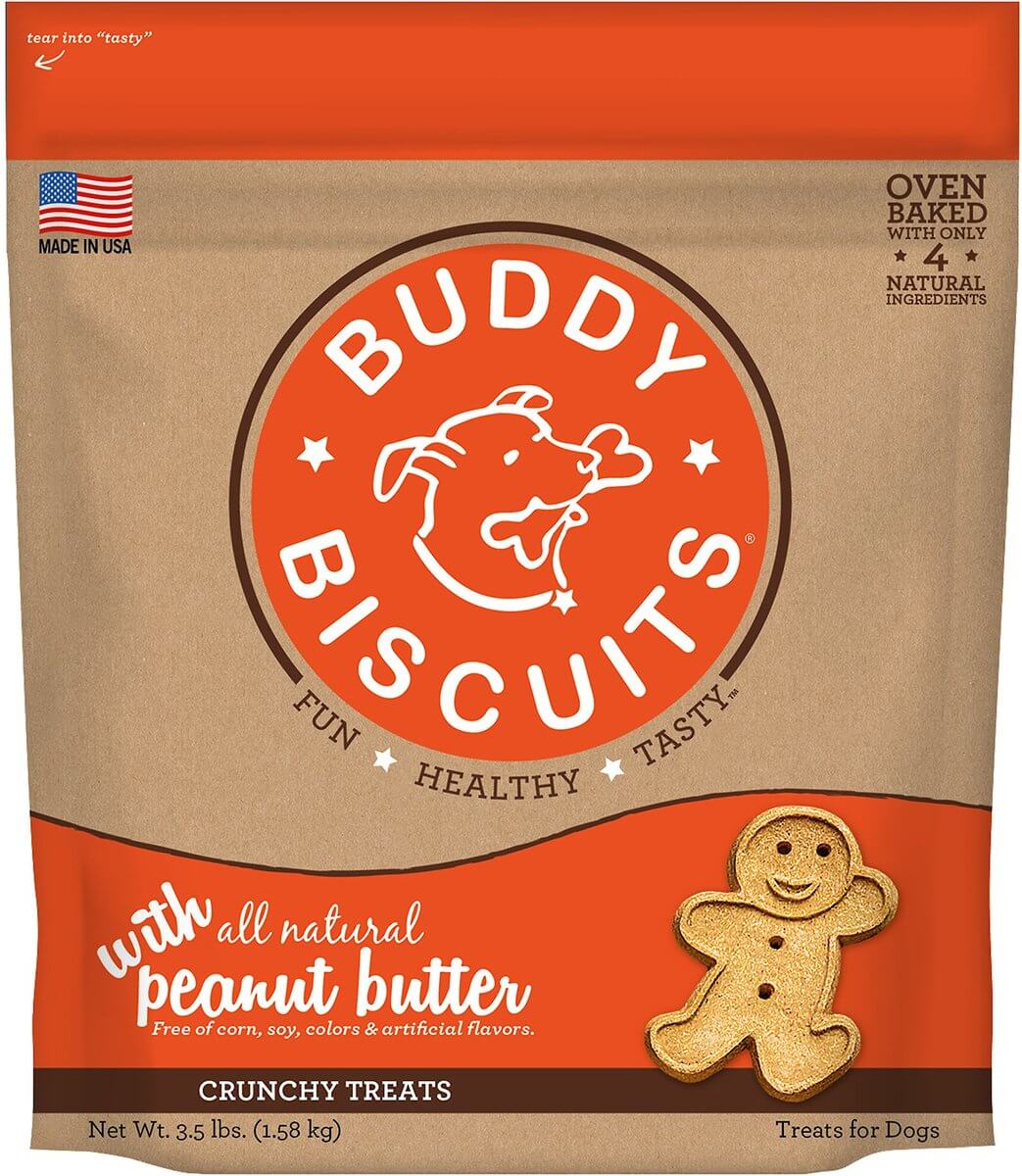 Amazon: https://amzn.to/3kGDwY5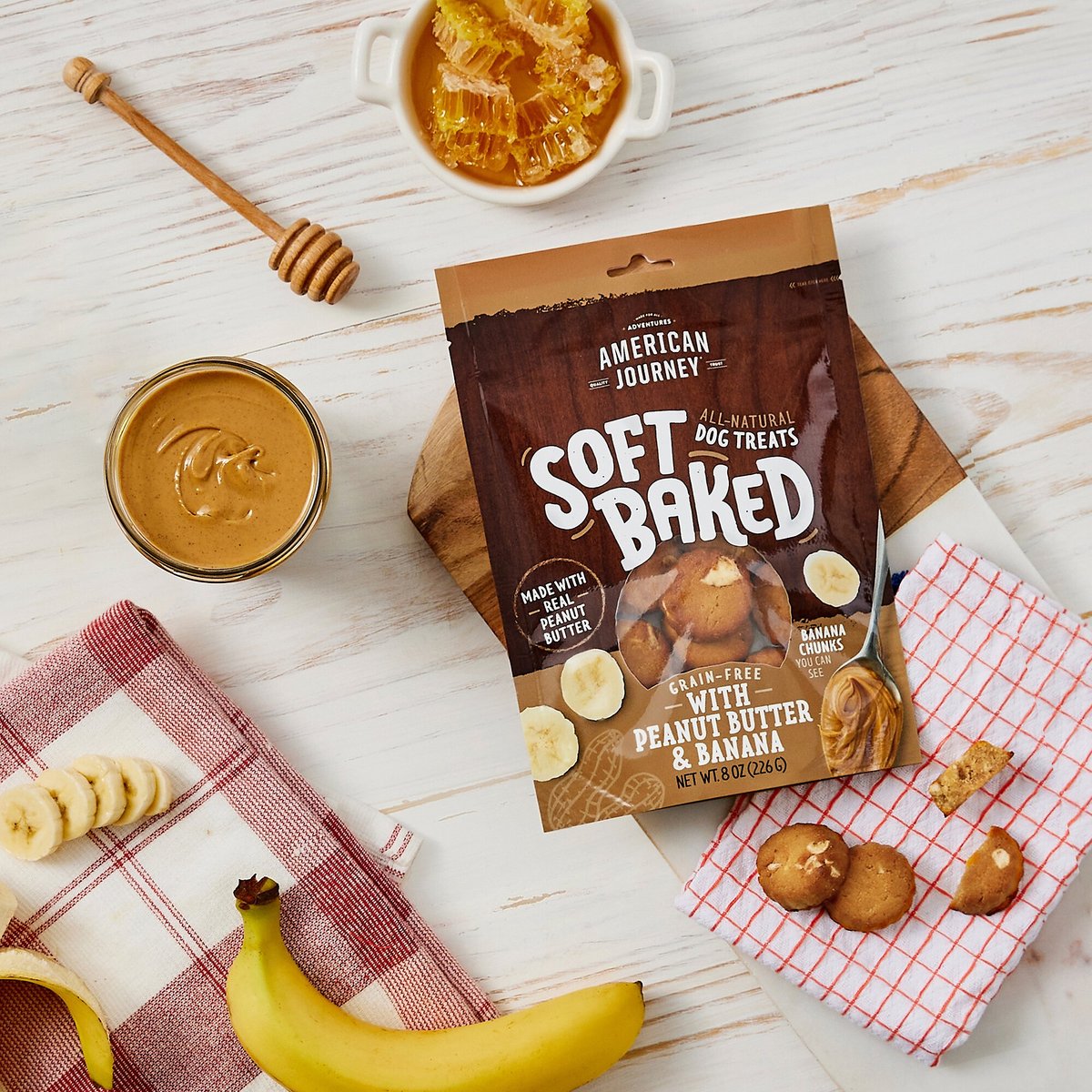 Chewy: https://prf.hn/l/WJbgZYo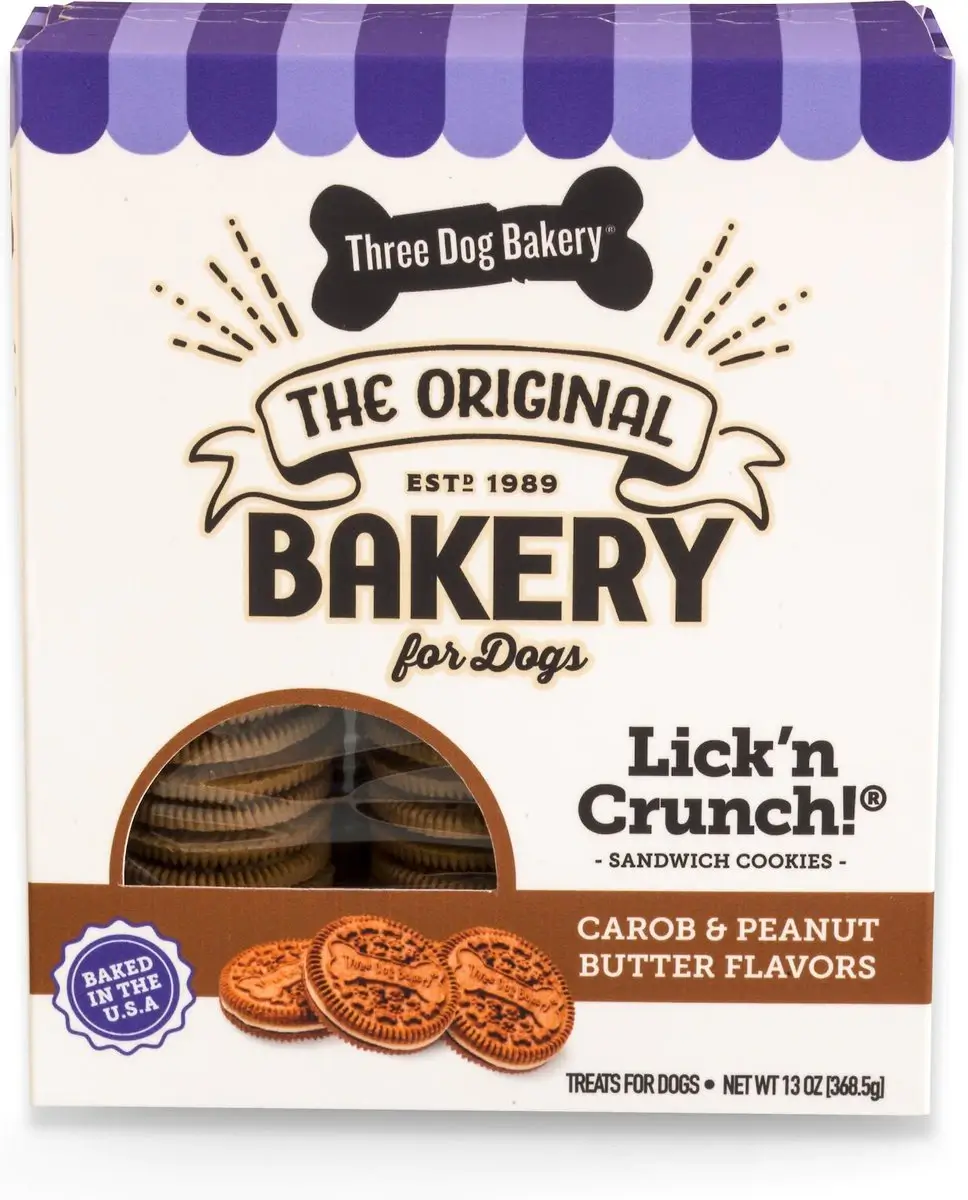 Chewy: https://prf.hn/l/OVYR0kA
Peanut Butter Products for Dogs

Chewy: https://prf.hn/l/ERP5Eyo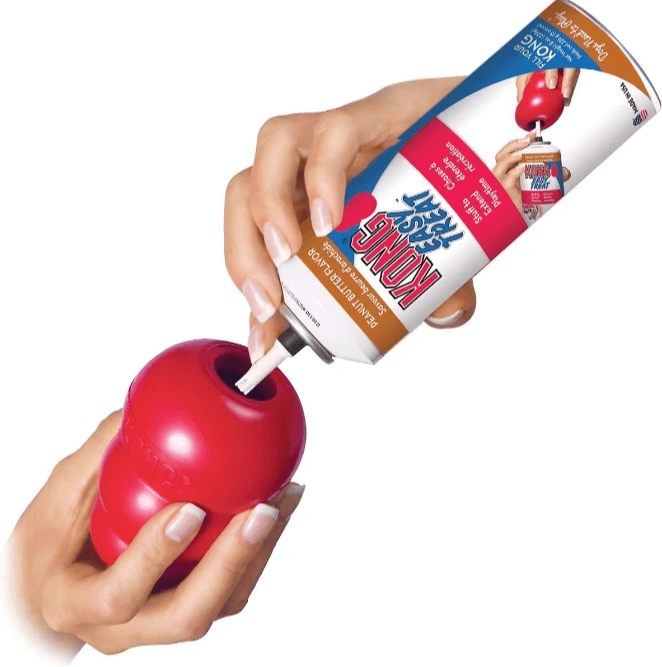 Chewy: https://prf.hn/l/A3PEey8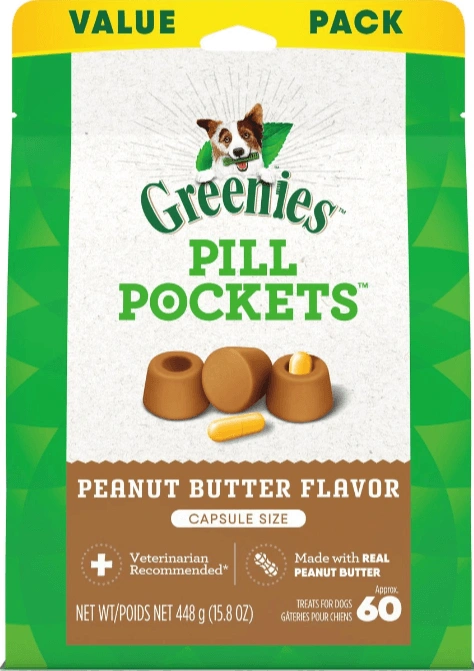 Amazon: https://amzn.to/3H5Gblj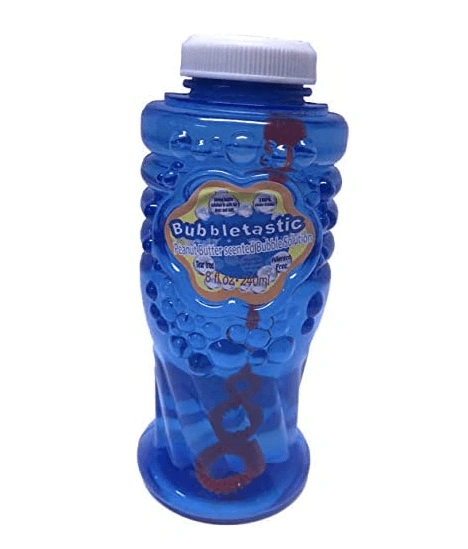 Amazon: https://amzn.to/3ksU05J
Stick to a Pawrade Puppy
Are you looking for the peanut butter to your jelly? How about a canine companion that will stick with you through thick and thin, smooth times and rough times? Browse our puppies for sale to find a cutie who will gladly do tricks for a scrumptious peanut butter treat.
*Paid partnership with our friends at Chewy and Amazon