A delicious aromatic smell wafts through the air. The turkey is almost ready! The pile of coats grows on the downstairs guest bedroom as more people arrive. Your puppy cannot believe her good fortune that everyone must have come to see her! She's got the zoomies, the fire's going in the fireplace, and your guests have begun digging into the cheeseball.
As you wait for someone to carve the turkey, you check on the green bean and sweet potato casseroles in the oven, count the pies on the serving buffet, and find the lighter for the candles. Everything is almost ready and will come out perfectly piping hot at the same time!
Meanwhile, Uncle Ed is taking every chance he gets to comment on recent mid-term elections, your surly teen niece is glaring at everyone over the top of her phone with her headphones in, and your little cousins are about to knock over everything with their flying football. Even though it can be a bit chaotic when your family and friends get together for a big meal, you wouldn't have it any other way!

Wait a minute, you think. Where is the puppy? And did she get ahold of that cheeseball?
Ideally, your puppy would be romping around in the leaves while your extended family and friends play a rollicking game of football. What you don't want though is for your puppy to get into unattended, toxic food that may be safe for humans but can cause severe issues or even fatal consequences in puppies.
We know you are so thankful your furry friend is a part of your family! Celebrate gratitude with these puppy-friendly Thanksgiving and Fall foods, learn which foods to avoid, and get ideas for safe fall-themed puppy treats.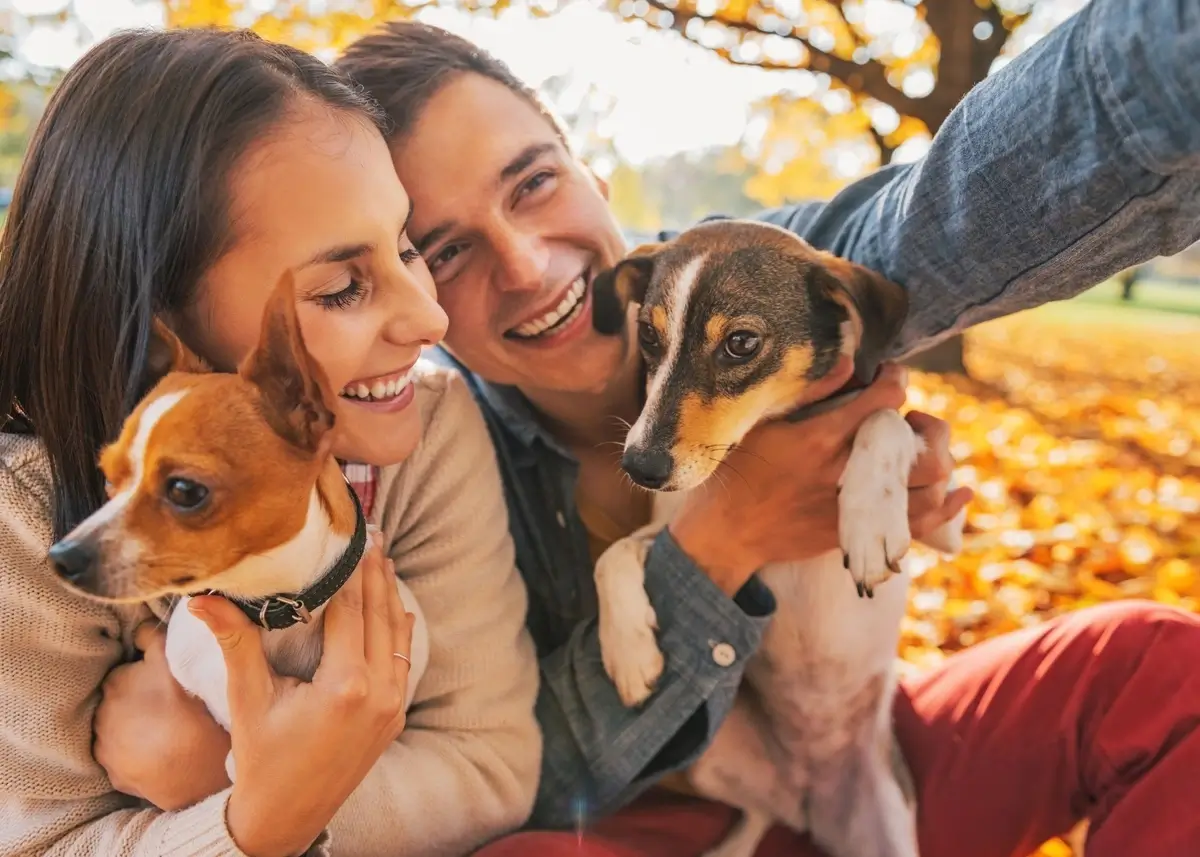 Safe Thanksgiving Dinner Foods For Your Puppy
It's tempting to sneak tasty morsels to your cute puppy. However, you must make sure the morsel is a safe food dogs can eat on Thanksgiving Day. To make your puppy a buffet, serve small amounts of dog-friendly food on dog treat lick mats.

Gobble, gobble!
A small amount of cooked, boneless, skinless white meat turkey with no skin or gravy is a delicious treat high in protein.

Sweet potato for your sweet pup
Feeding your puppy some plain, cooked sweet potato is high in fiber and rich in Vitamins, A, B6, and C. No pie, raw, or skins though!

Let's give 'em pumpkin' to talk about
Humans may love pumpkin spice lattes, but dogs will enjoy their own version of "pupkin" spice treats! Here's why and how to incorporate pumpkin for your pup this fall.
Any treat with canned pumpkin acts as a digestive aid and contains essential nutrients like Vitamins A, C, and E. Just don't serve any canned pumpkin with additives, pumpkin pie filling, or raw pumpkin!
Apple of my eye
Going apple picking at a dog-friendly local orchard can be a yearly tradition. Gather up the most delicious apples you can find. Fresh apples are low in fat and protein and high in vitamins A, C, potassium, and fiber.

Linger on healthy cranberries
Cranberries help fight cancer and bacteria, reduce tartar and plaque buildup, and improve your dog's bladder health. With any treat, moderation is important when feeding cranberries to dogs, as too many cranberries can lead to an upset stomach.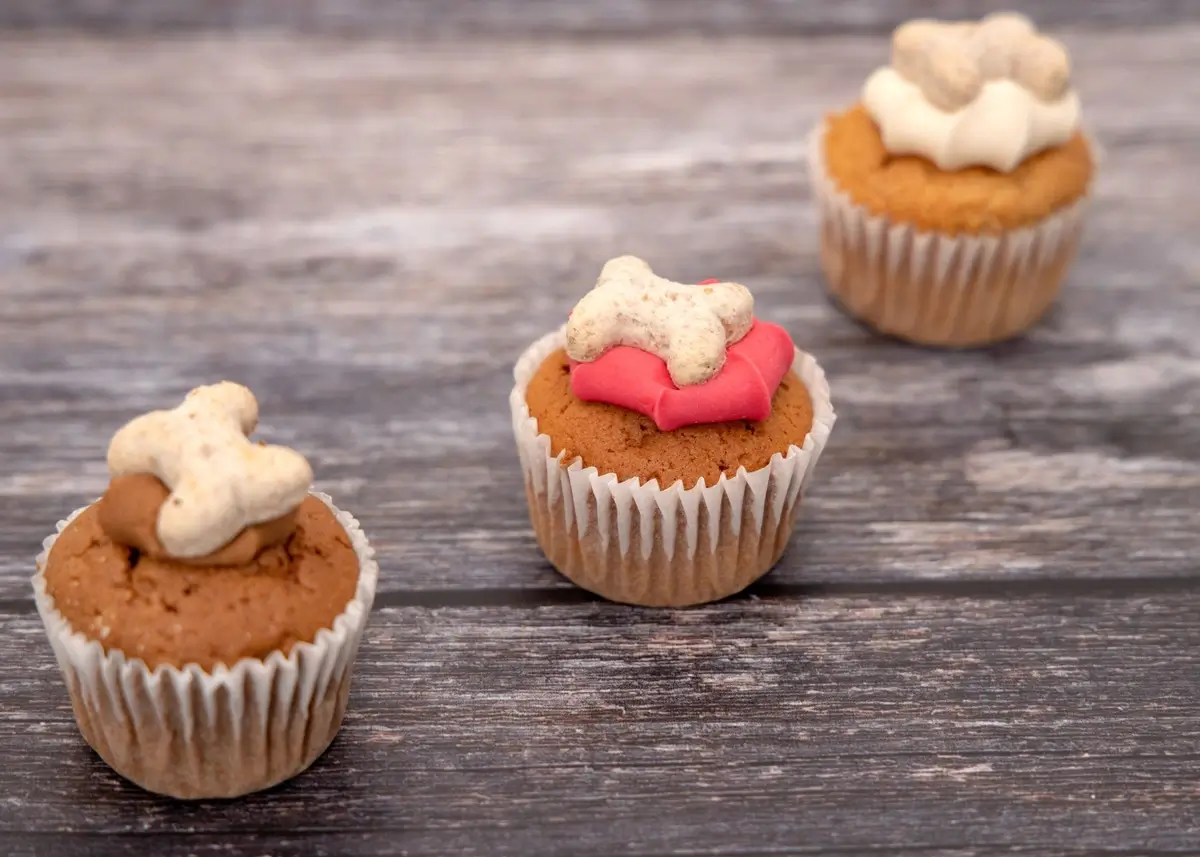 Fall Foods Puppies Should Avoid
Holidays are supposed to be happy times filled with great memories in the making. Even when having fun and fellowship with relatives and friends, you have to be vigilant to keep these toxic Thanksgiving foods for dogs away from your puppy to avoid a tragic trip to the emergency veterinarian or experiencing unpleasant side effects.
Chocolate

– Contains the substance t

heobromine, which dogs cannot process causing severe and possibly fatal consequences when eaten

Skin, Fat, Drippings, and Bones

– Don't let your dog pull apart the wishbone because you will wish he hadn't! Animal byproducts can cause digestive issues, punctured insides, and pancreatitis

Xylitol

(a type of sweetener) – Can have devastating, fatal reactions in dogs

Pumpkin Pie Filling and Pie

– Might contain xylitol (toxic to dogs) and other spices not good for dogs to ingest

Sweet Potato Casserole and Pie

– Too much sugar and fat aren't healthy for dogs

Raw Pumpkin

– While not toxic, raw pumpkin can cause digestive problems

Cranberry Sauce

– The worry with cranberry sauce is the amount of sugar present

Dairy-rich Foods

– Dogs cannot tolerate large amounts of dairy products because they upset their GI tracts. This includes mashed potatoes heavy with butter

Stuffing

– Usually contains onions and garlic, which are toxic to dogs, and is fatty and full of sodium

Fruitcake

– Most include raisins, which can cause kidney failure in dogs if eaten

Apple Seeds

– fresh apples are great, but apple seeds contain cyanide, so steer clear
Fall DIY Puppy Homemade Treat Recipe Round-Up
While there are so many products on the market, it's really fun to take the extra time to make fall-themed homemade treats for your puppy. Play a game of fetch while you wait for them to bake or freeze, or enjoy no-bake treats. Whatever you choose, it's always fun to turn your kitchen into the "barkery!"
Gather Materials
Many fall-inspired homemade dog treats can be made with ingredients and appliances already in your pantry or kitchen. Take a look and make a grocery list to make sure have everything you need.
Lots of cute dog-themed cookie cutters and silicone dog paw baking molds create cute treat shapes. There are even dog treat makers that bake up to 8 bone-shaped treats right there on the countertop!
Always make sure the ingredients do not contain toxic ingredients for puppies!
Baked Fall Puppy Treats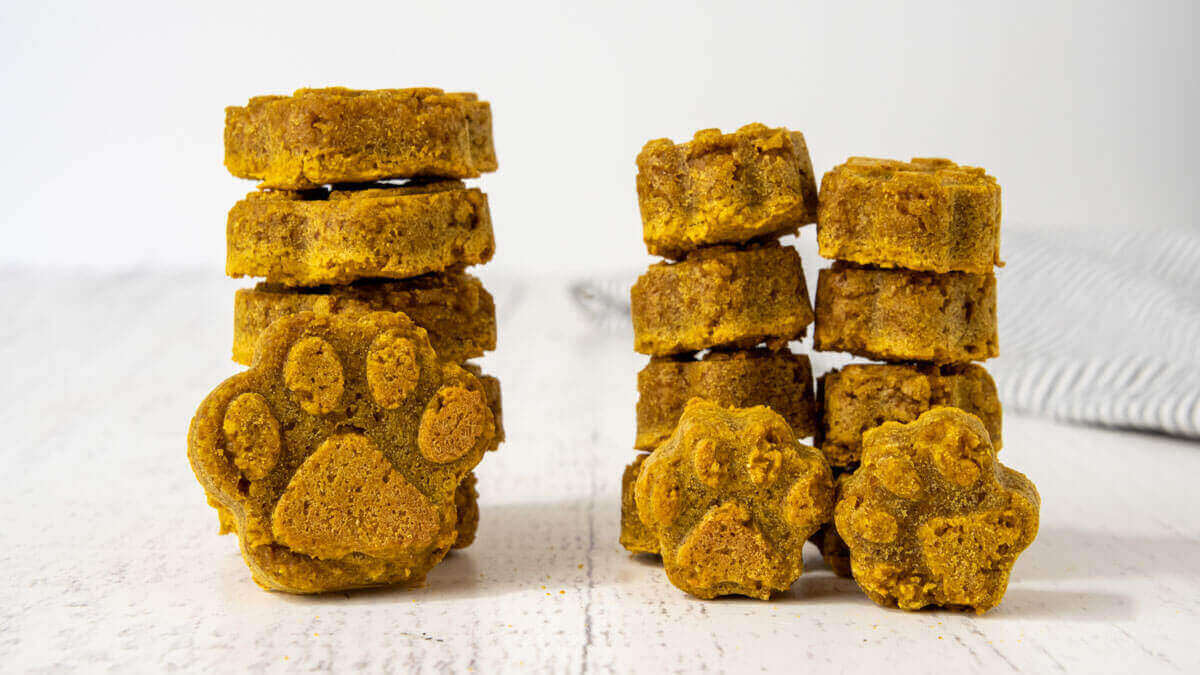 1. Peanut Butter Pumpkin Dog Treats from Renee of Spoiled Hounds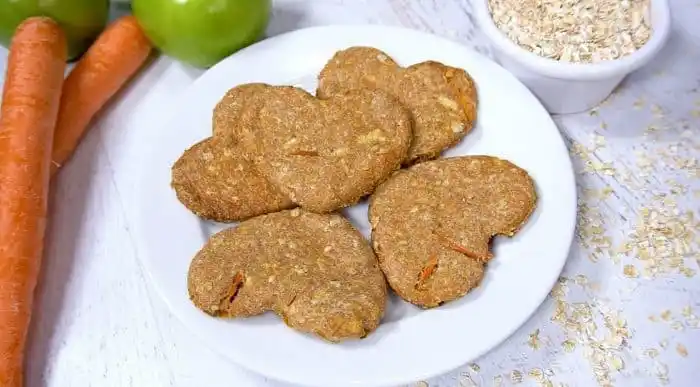 2. Apple Carrot Dog Biscuits from Sandy of the Reluctant Entertainer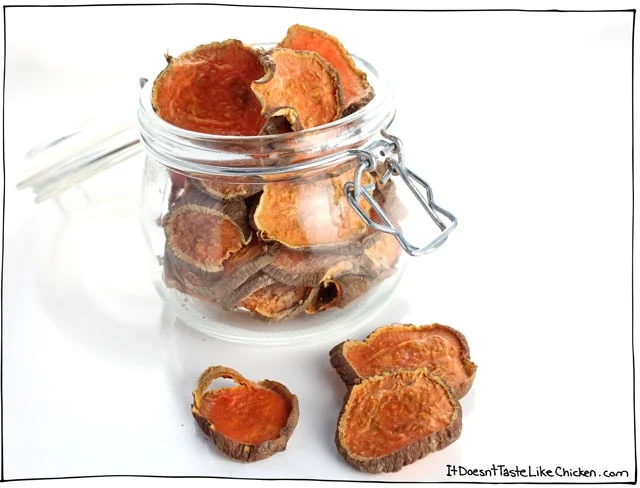 3. Easy DIY Sweet Potato Dog Chews from Sam Turnbull of It Doesn't Taste Like Chicken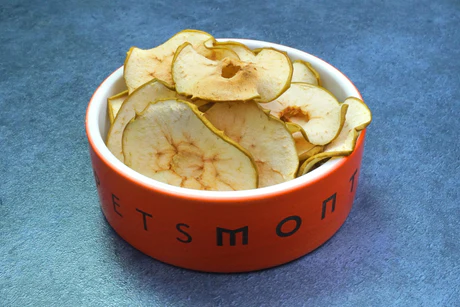 4. DIY Tasty Apple Chips For Dogs from Leo Roux of Petsmont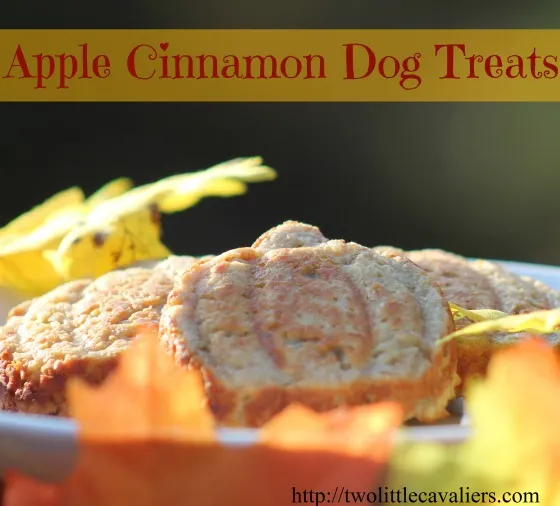 5. Make Your Own Apple Cinnamon Dog Treats from Felissa Elfenbein of Two Little Cavaliers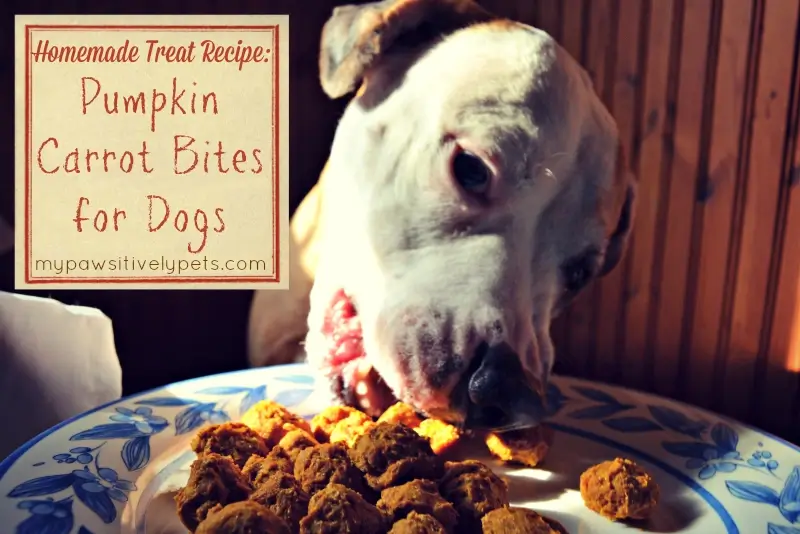 6. Holiday Dog Treat Recipe – Pumpkin Carrot Bites from Ann Staub of Pawsitively Pets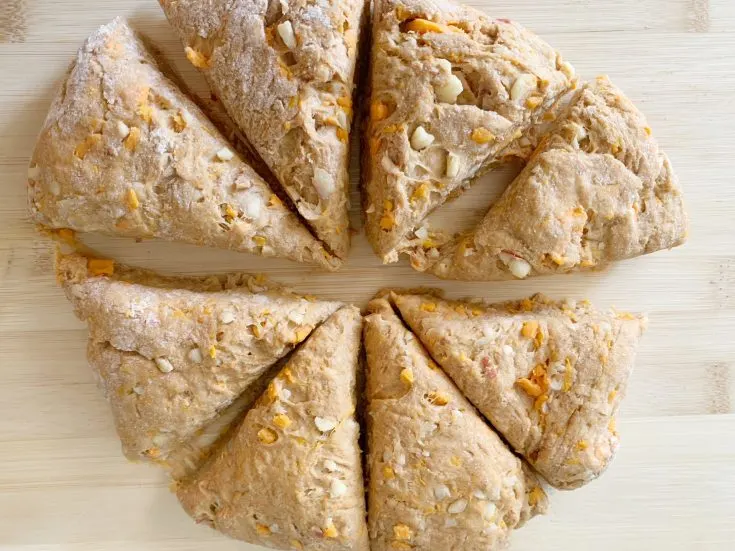 7. Homemade Apple and Sweet Potato Dog Treat Twists from Jennifer Costello of My Brown Newfie
Frozen Fall-Themed Dog Treats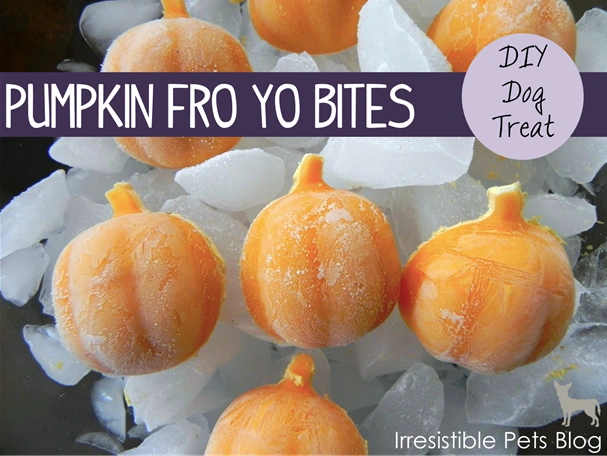 8. DIY Frozen Pumpkin FroYo Bites for Dogs from Amy of Irresistible Pets Blog (picture)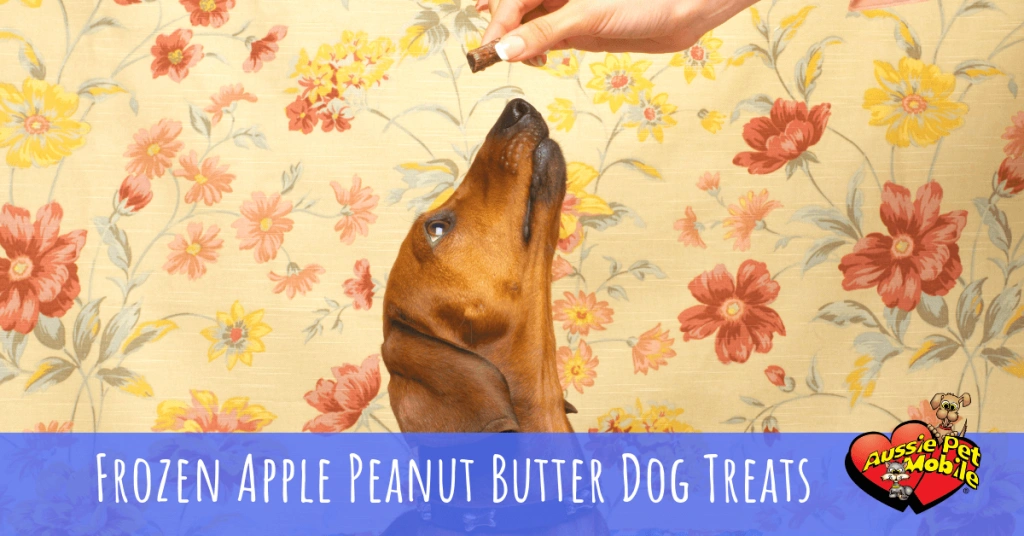 9. Frozen Apple Peanut Butter Dog Treats from Aussie Pet Mobile (picture)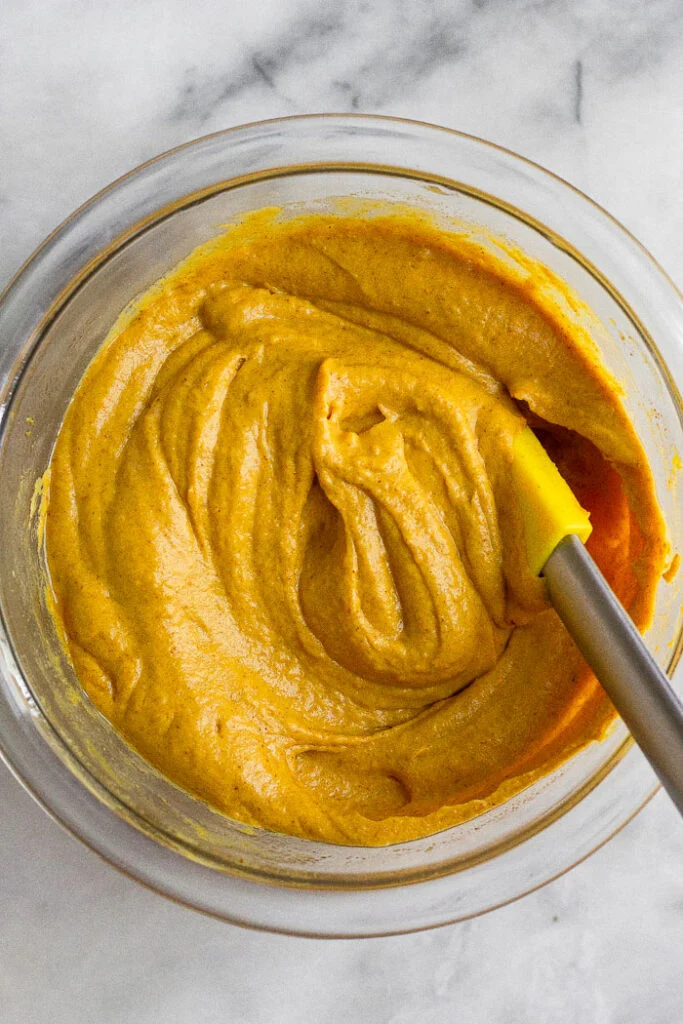 10. Frozen Pumpkin Peanut Butter Dog Treats from Kelly of Eat the Gains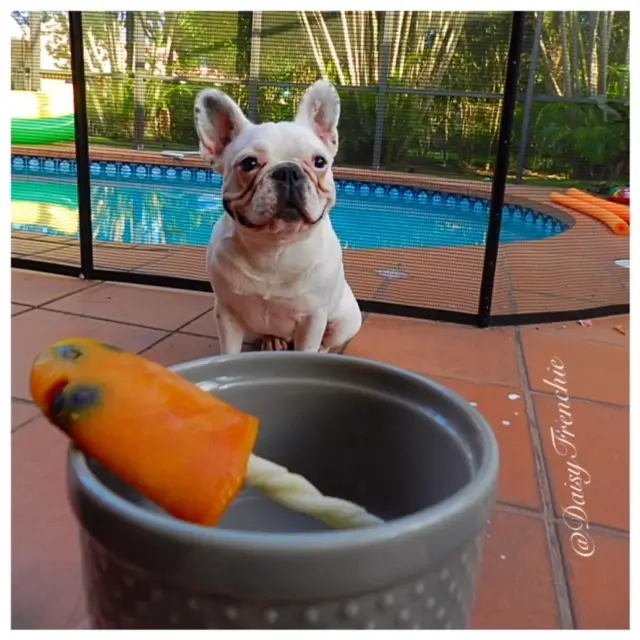 11. Pumpkin Blueberry Bacon Pupsicles from Daisy the French Bulldog
12. Probiotic Cranberry Frozen Dog Treats from Julie of Sweet and Spicy Monkey
No Bake Fall Puppy Treats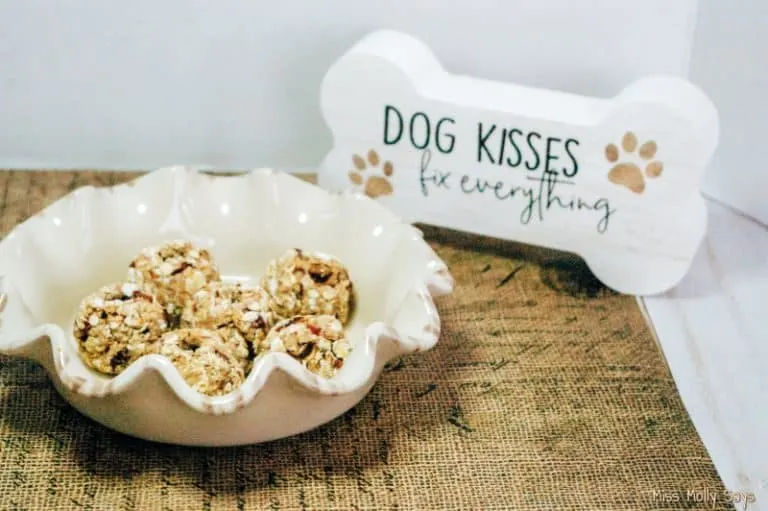 13. No Bake Soft & Fruity Dog Treats with Apples & Cranberries from Molly of Miss Molly Says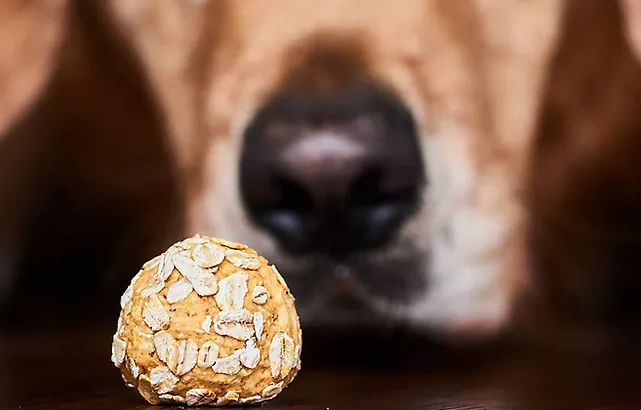 14. No-Bake Pumpkin Peanut Butter Bites from Melissa of Dough ReMia's Doggie Dough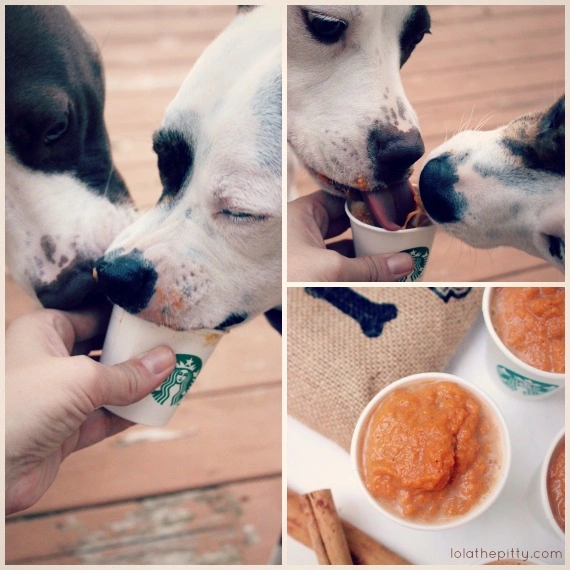 15. Pumpkin Spice Puppuchinos from Sarah of Lolathepitty.com
16. No Bake Coco-Nutter Pumpkin Dog Cookies from Kiki Kane of Rover.com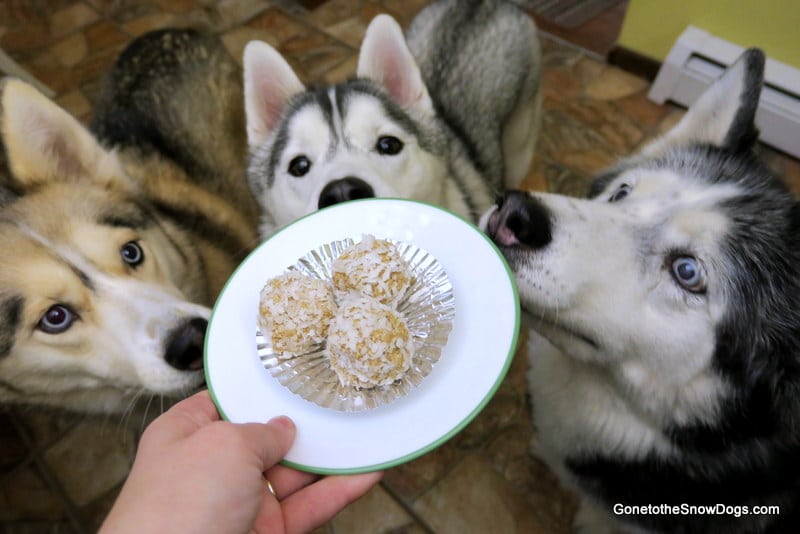 17. DIY Snowball Dog Cookies from Wet Noses Pet Sitting
Fall in Love with a Puppy from Pawrade
Let us help you find a puppy for sale to romp around in the leaves with you while you wait for your fall puppy treats to be done. We are so thankful that we get to help match new puppy parents with loving, trustworthy dog breeders.
*Paid partnership with our friends at Chewy. Pawrade encourages you to consult with your vet when trying new foods with your puppy, as we are not veterinarian professionals