Hurricanes. Tornadoes. Wildfires. Floods. Earthquakes. Blizzards. Landslides. Heatwaves or extended freezing temperatures. In the last 20 years, and especially in these last few years, natural disasters of epic proportions have struck various parts of the United States. Sometimes, you'll have days of warnings before a natural disaster hits, like a hurricane or an impending blizzard barreling toward your location, where you can take a few days to prepare to either shelter in place or evacuate. However, natural disasters such as tornados and wildfires happen at a moment's notice, requiring you to act right then and there at the moment without time to think, let alone grab your shoes and car keys!

Can you say you know for certain how to keep your pets safe in a natural disaster? If not, learn how to make a pet disaster preparedness plan, recent changes in pet evacuation procedures, and what to put in an emergency pet evacuation kit.
What is Pet Disaster Preparedness?
We consider our dogs and other pets to be crucial members of our family, not just accessories or afterthoughts. We have a moral obligation to do whatever we can in our power to keep our pets safe in natural disasters.
Creating a pet disaster preparedness plan will help ensure you know exactly what to do in a natural disaster or another emergency when you only have moments to act. With a bit of pre-planning and preparation, you'll be ready to get your pets safely through a disaster with all the resources you need.
Before we talk about how to prepare, it's important to learn about one of the most tragic natural disasters in recent history – Hurricane Katrina – and the silver lining for pet disaster preparedness that emerged from this terrible storm.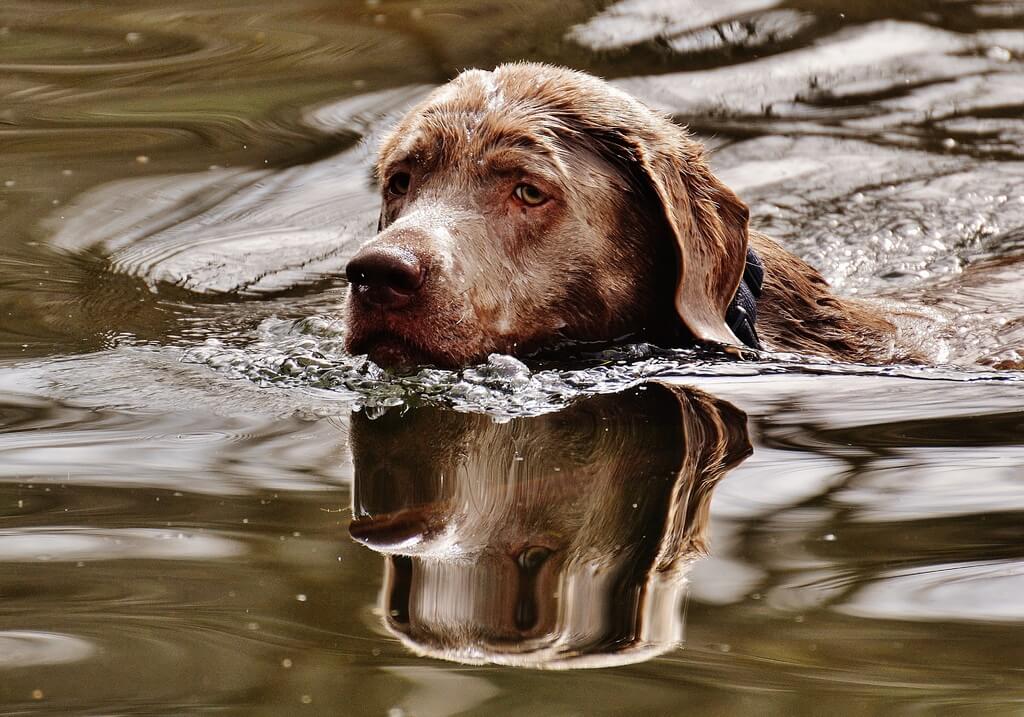 Hurricane Katrina Aftermath Changed Pet Evacuations for the Better
The pivotal change in keeping pets safe and together with their humans came after Hurricane Katrina, a devastating Category 5 event in 2005 that decimated 5 states, specifically Louisiana and the New Orleans area. It was not an easy road for everyone involved, including people evacuating with pets.
At the time, most emergency facilities and evacuation and rescue transportation options did not accommodate hurricane preparedness for pets, forcing people to make heartwrenching decisions for their beloved companions of whether to save themselves or remain with their pets.
While exact estimates are notoriously difficult to gather, it is thought that approximately 2000,000 to 600,000 pets were either killed or abandoned as a result of Hurricane Katrina or its aftereffects, many due to drowning and starvation. In addition, almost 50 percent of those who chose to stay put during Katrina did so because they did not want to leave their pets behind, ultimately resulting in human deaths as well.
The PETS Act of 2006
Horrific images of suffering pets clinging to floating detritus and wandering abandoned streets, children sobbing as their dogs were ripped from their arms captivated the nation, and the scramble to tackle the monumental task of pet-owner reunification spearheaded serious changes to the way the Federal Emergency Management Agency (FEMA) and other agencies respond to natural disasters.
The Pets Evacuation and Transportation Standards (PETS) Act was introduced on Sept. 22, 2005, and signed into law in October 2006. The bipartisan PETS Act requires that if FEMA provides funds for federally declared natural disaster assistance, then state and municipality evacuation plans have to show pet emergency preparedness by accounting for pets and service animals through animal care, evacuation shelters, rescued pet identification, and response teams. A few states also included stipulations for zoo animals, wildlife, and livestock. Be sure to know what your state's regulations are!
How to Create a Pet Disaster Preparedness Plan
Now that you understand the history behind a national reform of emergency preparedness for pets, it's a great time to reflect on whether or not you are ready to keep your pet safe.

Gather members of your family and discuss disaster preparedness for pets. Everyone can contribute to creating a plan and collecting items for your dog disaster kit. Here are some components you'll need.
Your dog's health and identification come first
Take a moment to see if your dog is up to date on all his vaccinations and boosters and flea, tick, and heartworm prevention. Stay on top of routine vet visits.

Always microchip your dog and keep the information current. In addition, consider a collar where your information is embroidered directly onto the webbing with your dog's name and phone number. You can also include a tag with even more identification just to be safe with your name, phone number, your dog's name, and the microchip number.
Display a pet rescue sticker
Firefighters and first responders can know right away what pets may be inside when you display a pet rescue sticker in your window or on your door. Alerting officials with pet names, types, and emergency numbers goes a long way in case you are unable to be at your home.
Make a promise to your pet to listen to authorities during a disaster
The best thing you can do is heed any local, state, or federal warnings and directions. Follow a trusted news source and act when they tell you to act. Keep up with the weather reports if you live in an area prone to natural disasters. Enable emergency alerts on your devices.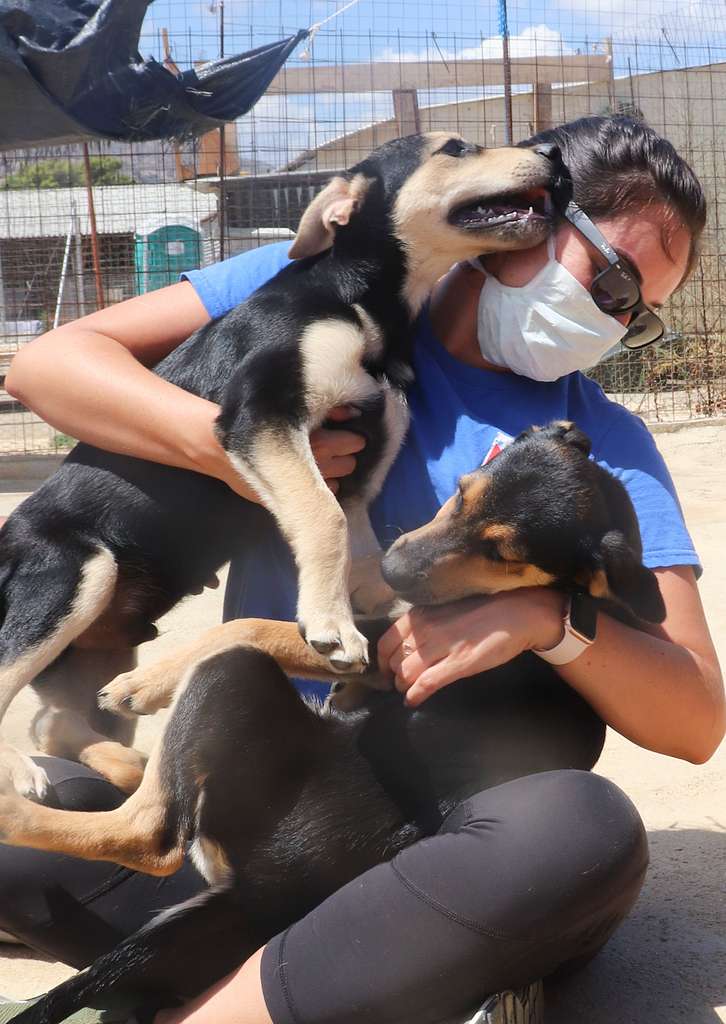 Know where to go in case of an emergency
Depending on the nature of the disaster, you will choose to either shelter in place or evacuate. Whether you have some warning or mere seconds to act, always know where your family will go when you must stay or evacuate your home quickly.
If you remain in your home, identify a safe area, such as a closet or interior bathroom, away from any windows or exterior walls. If you choose to leave, check your local evacuation route. Have a list of pet-friendly shelters and hotels at the ready. Practice your route so you know where to go in good weather so your trip isn't made for the first time when the weather is terrible and emotions are high.

Knowing where to go also covers shelters or animal control numbers and addresses in case you are unfortunately separated from your pet. If you are separated from family members, have a centralized meeting spot.
Write out important information
No one has time to google "Emergency veterinarian near me" when a disaster strikes! Make a list of all numbers to help your pet stay healthy. Know the name, number, hours of operation, and address with directions to your regular vet and an emergency vet.

If you have a dog with special requirements, absolutely be sure to write out necessary medications (names, doses, and when to give them), particular food or supplements, and routines.
Collect all essential pet documents
You can't expect to run around gathering documents scattered in various places, or worse yet, missing completely. Choose a system that works for you and be able to locate your pet's important papers to take with you. Consider keeping them right next to your important life documents, such as your Social Security cards, all necessary account information, insurance policies, etc. You can even use a fireproof, waterproof box that you can grab on your way out.
Important pet papers may include:
Certificate of sale or registration proving your animal belongs to you

A picture of you and your family with your pet

Latest health certificate or vet report with up-to-date vaccination information

Updated microchip information

Medication prescriptions

Veterinarian office information

Boarding facility clearance

Training certifications

Letters from doctors for emotional support animals

Any other critical information you wrote out in your list or document above
Entrust someone as a backup caretaker
Whether you choose a friend, relative, or neighbor, share your plan for keeping your pets safe in case you are away or separated when a disaster strikes. This may involve giving them a key to your home, showing them where to access food, and leaving a copy of important vet numbers and other information with them when you are not there to care for your pets yourself.
Practice evacuation drills with your pets
It's great to be prepared, but it's more important to involve your dog in evacuation drills. Running through potential scenarios will help you and your pet know what to expect and expose any flaws in your plans so you can work out any kinks before you implement it in a real-life situation.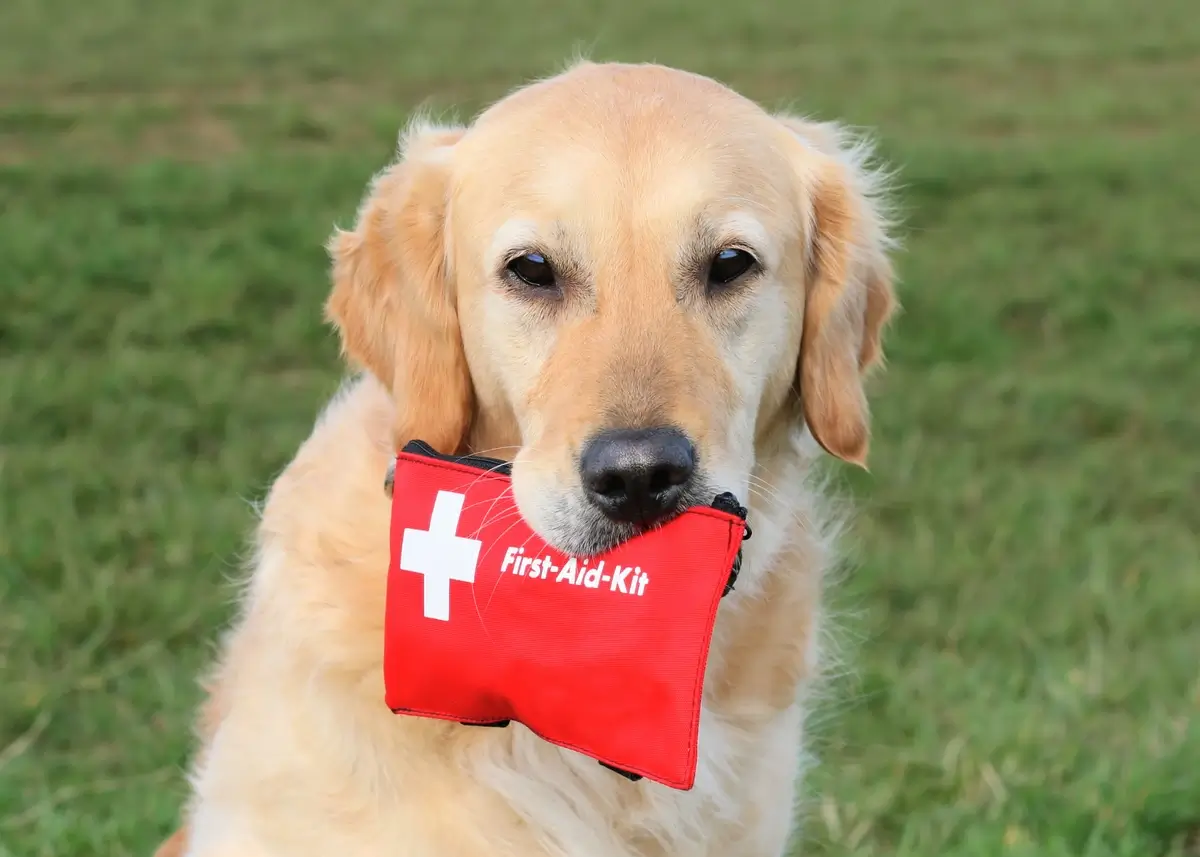 Build a Pet Emergency Preparedness Kit
Now that you've thoroughly planned where to go and what to do with your pet in a natural disaster, it's time to build an emergency kit for pets. Definitely don't wait till the last minute to make one or assume you don't need one, even if you think you live in an area that does not experience a lot of natural disasters. It only takes one spark to start a house fire or one freak weather event to destroy a town, and you want to be prepared no matter what the risk level may be.
Whether you are sheltering in place or evacuating, assembling a pet emergency preparedness kit will take a lot of stress off your hands in moments of chaos and uncertainty.
Choose a designated place for your dog disaster kit
Every member of your family starting with older children and up should know where to find your kit. Place your pet emergency preparedness kit in an easy-to-find location where it's easy to grab on the way out. Keep it stocked as well!
Have a simple first-aid kit for dogs
Being able to treat minor wounds or other first aid needs will help you be prepared for situations that need immediate attention not requiring a vet visit (or when a vet visit is not accessible). You can purchase a ready-made first aid kit for dogs or make your own.
Keep a few days' worth of water and food on hand
An airtight container with a few days of food and a few gallons of water in your kit area will alleviate the stress of forgetting food for your dog. Don't forget collapsible bowls for eating and drinking.
Stay on top of medication refills
A disaster is not the time to run low or completely out of crucial medication! See if your vet has samples or can give an extra refill to keep on hand. Check expiration dates periodically. Make a copy of prescriptions and dosages in case you need medication filled elsewhere.
Stock up on supplies
Keep a backup leash, blanket or towel, pet waste bags, a flashlight, a travel crate, non-toxic, pet-friendly cleaning supplies for both your pet and any messes/accidents, a few toys and treats, and even a shirt with your scent in your kit. Our pets will be scared and will need comfort, too. Providing them with familiar scents or a favorite toy can help them stay comfortable, and a travel crate will give them a secure, safe space away from the chaos and help you transport them to safety.
Keep a Pawrade Puppy By Your Side
Our trusted breeders do everything they can to ensure your puppy has a great start in life. Continue keeping them safe by being prepared with pet disaster kits to have at the ready in case of impending unfortunate circumstances. Browse our available puppies for sale to find your buddy to stay by your side and keep safe in emergencies.