You've carefully packed your car trunk better than a 1,000-piece jigsaw puzzle. You've got your directions handy and your travel playlist ready. You're all set to go!

You pat your pockets for one last check of keys, wallet, and phone. But then you see your puppy staring up at you expectantly with eyes that sadly say, "Did you forget about me?"
We know this scenario is fictitious because we would never forget about our puppy, right? Well…while you know you have a puppy, perhaps your puppy's care details got lost or pushed aside in the excitement of planning a trip, especially if this is your first time away from your puppy and you're not used to the process of finding a good pet sitter.
When your puppy can't come along on your adventures, you'll need to know how to find a good dog sitter. Explore dog sitting options, what to look for in a quality dog sitter, questions to ask, and preparing for a successful time apart.
When to Start Looking For a Pet Sitter
Searching for a pet sitter is not a task that can be put off or done last minute. You should start looking for a dog sitter as soon as you know you will be out of town, especially if it is on a holiday. Pet sitters book up quickly! That's why it's important to begin choosing a dog sitter as soon as you have your travel details all set.
Know Your Local Dog Sitting Options
You may be surprised to learn about all the different options you have when looking for a pet sitter. Gone are the days when you merely asked a neighbor to let out and feed your dog a few times a day. These days, you can find a dog sitter on an app with just a few swipes!
Here are a variety of settings you may encounter in your search for a great dog sitter.
Boarding Kennel

Full-time in-home care at your house

Drop-in care at your house

In-home care at the pet sitter's house

A hybrid model of various services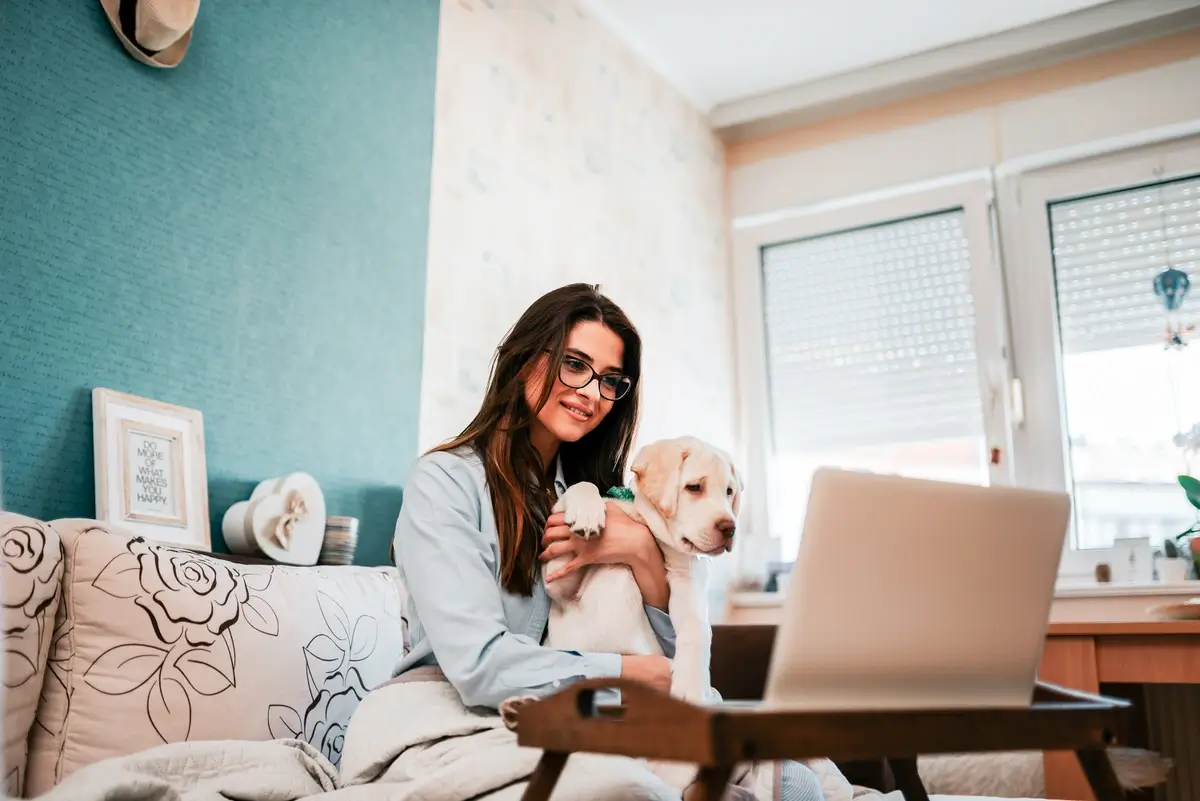 How Do I Find a Great Pet Sitter?
Your ultimate goal is to find a dog sitter who will love your puppy just like you do and offer the services you desire at a great price point. That's why you need to start asking people you know who are dog owners about their pet sitters.
The power of word-of-mouth recommendations
One simple way to start looking for a puppy sitter is through word of mouth. People love to recommend others they trust with their furbabies. Ask the following people who they would recommend keeping your puppy when you are away:
Friends

Family

Neighbors

Groomer

Dog Trainer

Vet

Doggy Daycare Director

Pet Store Employees

Adults in your children's lives

Fellow local sports team fans

Coworkers

Teammates or leisure club members

Social media platforms

Local dog breed-specific interest groups

Chamber of Commerce members
A local pet sitting business
Just about every community offers an independent pet sitting service either owned by an individual or operating as a team of dog sitters. Pet sitting businesses are legal entities that pay taxes, have necessary permits and licenses, carry insurance, and are bonded. They can offer all sorts of services, from dog walking to full boarding.
Pet sitting websites and apps
The internet makes doing just about anything easy and convenient including finding a pet sitter! Sites like Rover, Fetch, and other online dog sitting services allow local pet sitters to create profiles outlining their background and service information.
In addition, the site itself can offer extra protection, requiring background checks, certifications in dog first aid, or providing a fill-in if your primary sitter has an unexpected emergency preventing care. Customers can pay directly on the app. Using a pet sitting website to find a caregiver for your puppy may be a great option for you.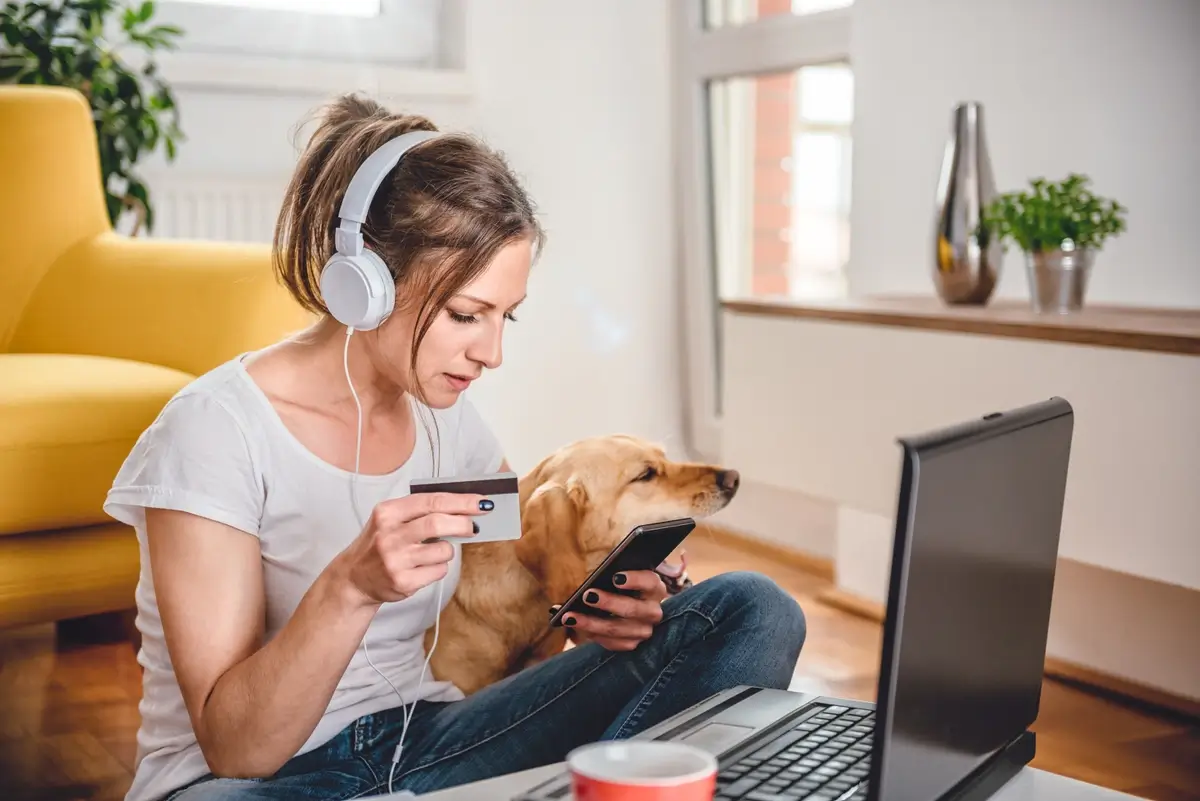 What to Look For in a Quality Dog Sitter
Read reviews
If you are using a professional pet sitter, you'll be able to discover online reviews of their business and pet caregivers, whether through Google, third-party sites, or social media profiles. Remember that anyone can leave feedback, so read through to find comments that you find helpful in making a decision.
Contact referrals
A quality pet sitter will happily hand you references of people to contact who have utilized their services before. You can also informally ask people you know about their experiences as clients.
What is your comfort level?
Some of us want to have the maximum protection possible that extends beyond a friendly verbal exchange. In that case, hiring a pet sitter who is fully licensed, bonded, insured, certified, and background checked may be of the utmost importance to you. Some of us are just fine with the teenager down the street checking on our pups. It all depends on your preference.
What setting are you looking for?
Asking yourself these questions will help narrow down the type of care you prefer for your puppy. Whether you take your puppy somewhere or have someone come to you, do you want your puppy to be the sole focus? Do you mind other dogs, pets, children, or adults mingling with your dog? Does your dog do well with other barking dogs, like what you might find at a kennel? How does splitting a sitter sound so that one person teams up to take on a few dogs together? Does your dog only do well with one person away from distractions?
Knowing your dog's personality, strengths, and limitations will help you choose the right setting.
House sitter v. pet sitter
Are you looking for a pet sitter only, or would it also be nice for the person to have some house sitting responsibilities? Make sure you understand what is being offered at the set price, and be ready to pay for extra add-on services.
Questions to Ask Dog Sitter Candidates
Be sure to see if your selected dog sitter has an FAQ section of commonly asked questions. Here are some examples of what you might want to ask a potential dog sitter candidate.

How can I contact you, what is your preferred communication style, and what are your expectations?

What experience do you have with my dog's breed and size?

If at your home, do you have other pets and/or kids, a fenced-in yard, or a pool?

Can my dog meet you at your home, or can you come to visit for a meet-and-greet?

What happens in emergencies, like medical (for both dog and caregiver) or if my puppy gets out and goes missing?

What are your cancelation/late arrival fees look like in the case of something out of a customer's control, like a flight delay or other extenuating circumstances?

What should I bring, and what is provided? (own food, leash, comfort object)

Where will my puppy be sleeping?

How much time outside will my puppy get?

What's a typical day and night routine like?

Do you take them anywhere in the car or out in public, like to a dog park, store, or on a hike?

What extra services do you offer, such as grooming, pool time, doggy daycare, adventures, spa days, a live camera, or social media updates?

Do you offer services outside of pet care including mail and package retrieval, curbside bin day, watering houseplants, tidying, or light cleaning beyond regular pet-related messes?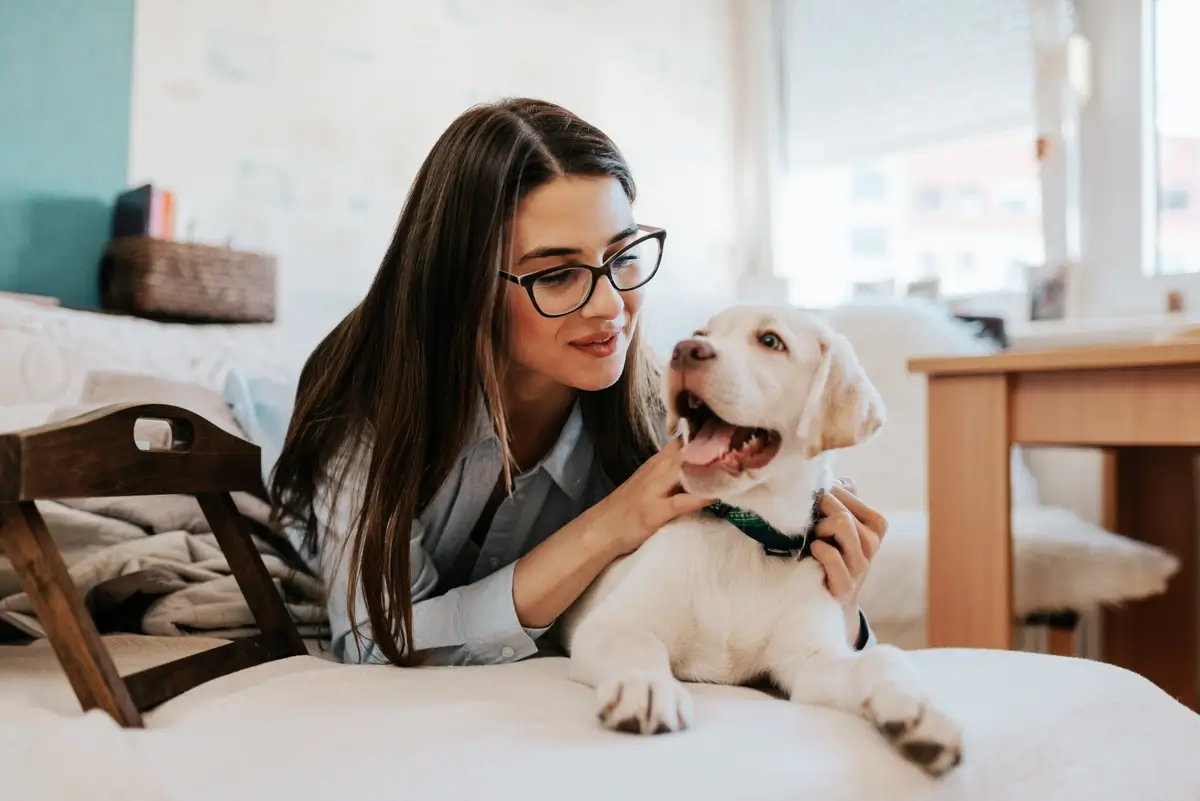 Communication about Expectations With Your Pet Sitter is Key
There's nothing more awkward and frustrating than when either party fails to communicate effectively! By taking the time to go over details, there will be no hurt feelings or angry one-star reviews on either side.
Understand the pricing
One time, you asked your friend to watch your dog and were excited when they said yes. However, upon your return, your friend asked to be paid, taking you by surprise. Now you know to always understand the price and what is or is not included.

Always know ahead of time what your expected payment is. Some businesses charge by the day, hour, or service. There may be deposits or a single payment and take a variety of payment methods.
Read the entire contract for professional dog sitters
It's important to read a contract all the way through, especially any and all fine print if you have a dog sitter who has stipulations and details of their exact services. Facilities, independent companies, and sitters found through pet sitting sites will most likely have official documents and contracts to eliminate confusion.
Write your own contract for informal dog sitters
However, if you go with a neighbor, friend, family member, or a sitter otherwise without an official contract, you have to be absolutely sure you cover everything. People cannot read your mind, especially if you assume a person will do something and they do not. It's a great idea to write your own pet sitting agreement contract so that everyone is literally on the same page regarding expectations from both parties.
For example, here are some sticky situations that could result from misunderstandings.

While you know your sitter will "walk your dog," you both have different ideas and understanding of what that phrase actually entails.

Your dog doesn't finish his food in one sitting and likes to graze, but the pet sitter has 2 set feeding times. You are mad because you claim they starved your dog when they did not leave food sitting out.

A picture of your dog showing a corner of a recognizable rug in your house is used to advertise their services. You did not give express permission for any photos to be taken or used of your dog in your home.

You forgot to tell your neighbor someone will be visiting your house, and Nosy Nancy calls the cops who think your sitter is trespassing or breaking and entering.

Fido does not like people wearing ball caps. Your dog bites the dog sitter who always wears a ball cap.

You return to find a dip in the couch cushion and a dried pool of drool on the upholstery. You didn't mention your "no pets on the furniture" rule and want your sitter to come back and clean your couch.

You assumed your sitter would give your dog a bath but never communicated this wish to them.

Fido seems well-fed and happy upon your return, but you're upset to find your house plants are sad and droopy, the mail piled up, packages left out on your doorstep, and the trash bin was not wheeled out.

On a more serious note, you forgot to talk about administering medication, what to do in an emergency, or the sitter had to make a time-sensitive choice and couldn't reach you.
Prepare Your Puppy For a Dog Sitter
It's important to keep pups as healthy as possible both for themselves and other dogs. Your puppy needs to be old enough for all required vaccines to utilize professional pet services. You may also want to have your veterinarian do a wellness check and discuss kennel cough and other illnesses that they may encounter due to boarding.
Be proactive in case your dog runs away or goes missing. If your puppy is old enough, spay or neuter them and stay up-to-date on microchip information. Provide a collar with identification and any required tags.
A dog sitter may have to have permission to have certain emergency services performed in the case of a tragic situation. Make sure you know if you need written consent for pet emergency vet facilities near you.
After you've decided on a pet sitter, it might be important to you that your sitter meet your dog. You'll be able to tell if the dog sitter is comfortable and confident while interacting with your dog. It's also a chance for your pet sitter to likewise see if the job is a good fit.
Put together a file of important information to leave for the puppy sitter with the following:
Emergency contacts

Regular and emergency veterinarian numbers

Numbers to local animal control, shelters, and rescues in case your puppy is picked up

Feeding instructions

Routine information

Pet personality quirks and phrases used in training

A loose itinerary and contact information during the time you are away if you plan to be in a difficult-to-reach area
Pawrade Understands How Much You Love Your Puppy
As a staff full of dog lovers, we at Pawrade want the best for our puppies, especially when someone else is taking care of them. Let us take care of your next adventure in the search to find a puppy for sale on Pawrade.