The longest days of the year are here with the Summer Solstice flooding light into our lives. How will you spend your days with your puppy in this abundance of sunshine? We know! Throw a dog party!
People love attending parties, so why not extend that opportunity to your pets? Summer is the perfect time to throw a fun party for your puppy. It's a great way to socialize for both humans and puppies and provide a break from your puppy's daily routine.
Do you need a reason to throw a party? No! It could be simply because it's gorgeous outside, or maybe you are celebrating a birthday. Regardless of the reason, dog parties are fun for everyone involved. Here are 24 tips and ideas for throwing the best dog party anyone's ever attended.
Who Should Not Attend a Dog Party?
The first thing to think about is if a dog party is a good idea to throw in the first place, as it's not appropriate for every dog due to various reasons. You need to truly know your puppy to decide if a dog party is the right event for you.
Your puppy is too young
While we all want to show off our adorable, cuddly puppy and give it a chance to socialize, you must wait until your puppy has completed their full core puppy vaccination series. If you don't wait, you can run the risk of your puppy contracting a serious illness whereas they would be protected after their shots are complete.
A reactive or fearful dog
If your dog is reactive and doesn't do well around other dogs yet because its training isn't complete or if your puppy is truly fearful around others, avoid throwing a party with several dogs around. It's also a good opportunity to sign up for further training to help correct any undesirable behaviors that stress out your puppy.
Your puppy is ill
If your puppy is feeling under the weather, such as lethargy, vomiting, or diarrhea, it's best to cancel the party even though people will be disappointed. You always need to put the health of your puppy first, and you wouldn't want to risk spreading illness or disease.
Small, inexperienced, unattended children
It's best to ask each owner if their dog is good with children. In addition, you'll need to vigilantly watch puppies and dogs with children to protect them both from rough play. Some young children understand how to play with puppies, but it's unlikely that every child will know how. Spend some time educating your young guests about how to pick up a puppy safely and how to handle themselves around puppies by teaching them "calm bodies and calm hands." In addition, make sure you watch your dog and remove him when he gets overexcited or anxious around children.
Guests with dog allergies
Unless all dogs are deemed hypoallergenic, be conscious of people who have allergies or who might not even know they are allergic to dogs. They may be fine around one dog but might experience an episode around several. One would assume the guest would hopefully be able to gauge how severe their allergies are when attending an obvious dog party, but it's helpful to keep some allergy medication or anti-itch cream around just in case of allergic reactions.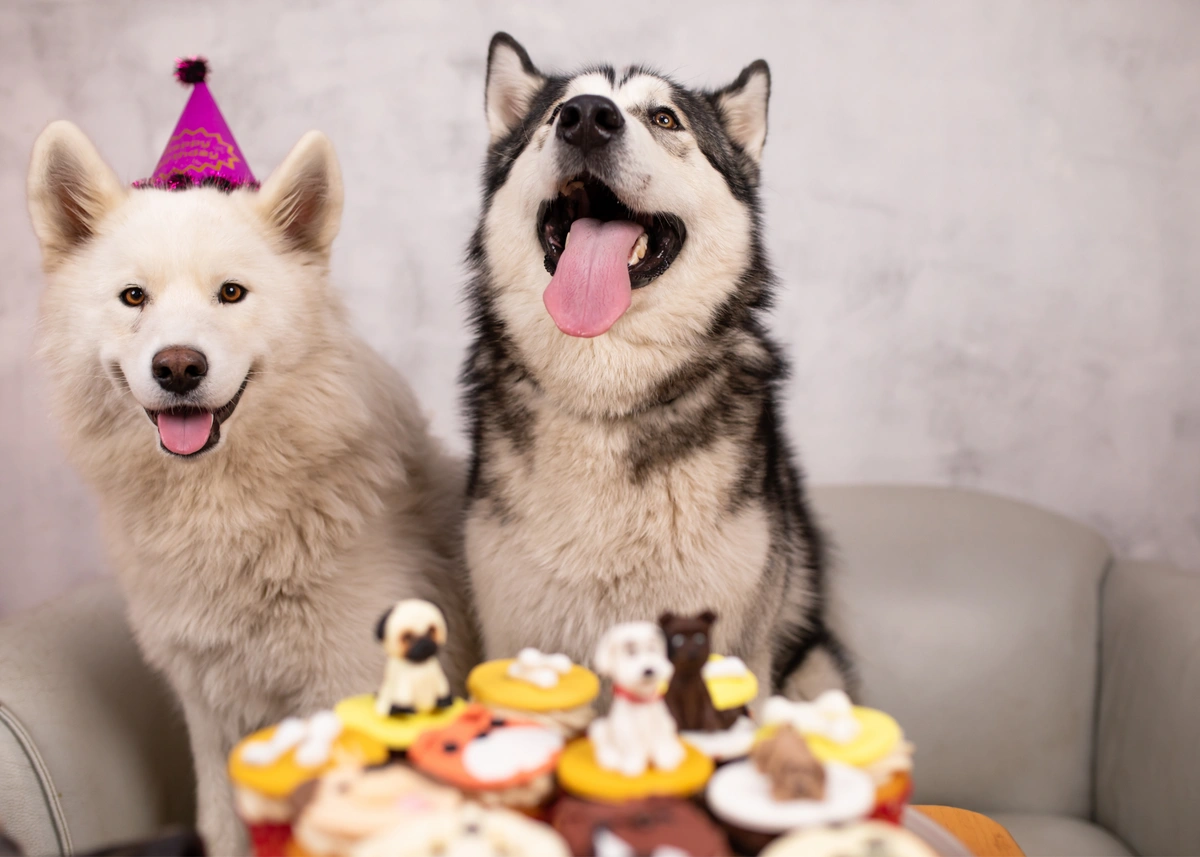 24 Tips For Hosting an Epic Dog Party
When throwing a dog paw-ty, you want it to be the most epic dog-related event your friends have ever attended paws down! Here are 24 ideas to follow when planning a dog party for a fun time.
1. Decide your date
Does your puppy have a birthday coming up? Is there a particular pet-related holiday to celebrate, such as National Take Your Dog to Work Day (June 23rd, 2023 or Spoil Your Dog Day (August 10th, 2023)? You don't even need a reason, but you do need to choose a date that most people will be able to attend.
2. Choose the time of day
Now that you have a date, when will you hold the party – during the morning, afternoon, or evening? Think about your dog's schedule combined with your availability. If your dog naps at a certain time each day, it may be best to avoid scheduling a very active party during that time. Likewise, you want to be conscious of meal times to avoid any food aggression or a skipped meal. You won't want to find out if your puppy gets hangry! Our last tip is to clearly state the party's time frame. Always have a closing time for your party so people don't linger for hours.
3. Select a space
Throwing a dog party is a blast, but you have to have a location for the party! Some people may open up their homes, but there could be very valid reasons why you would want to seek out a location elsewhere. Maybe your home is not set up to host multiple dogs inside or you don't have a fenced-in area. In this case, see if there is a local business, fenced-in park, or other space where your dog party is welcome.
4. Stick to a budget
Throwing a dog party can be a low-key affair, or you may choose to go all out. Regardless, research how much you spend and stick to your budget. Don't forget the cost of location, decorations, food, party favors, or supplies you may need.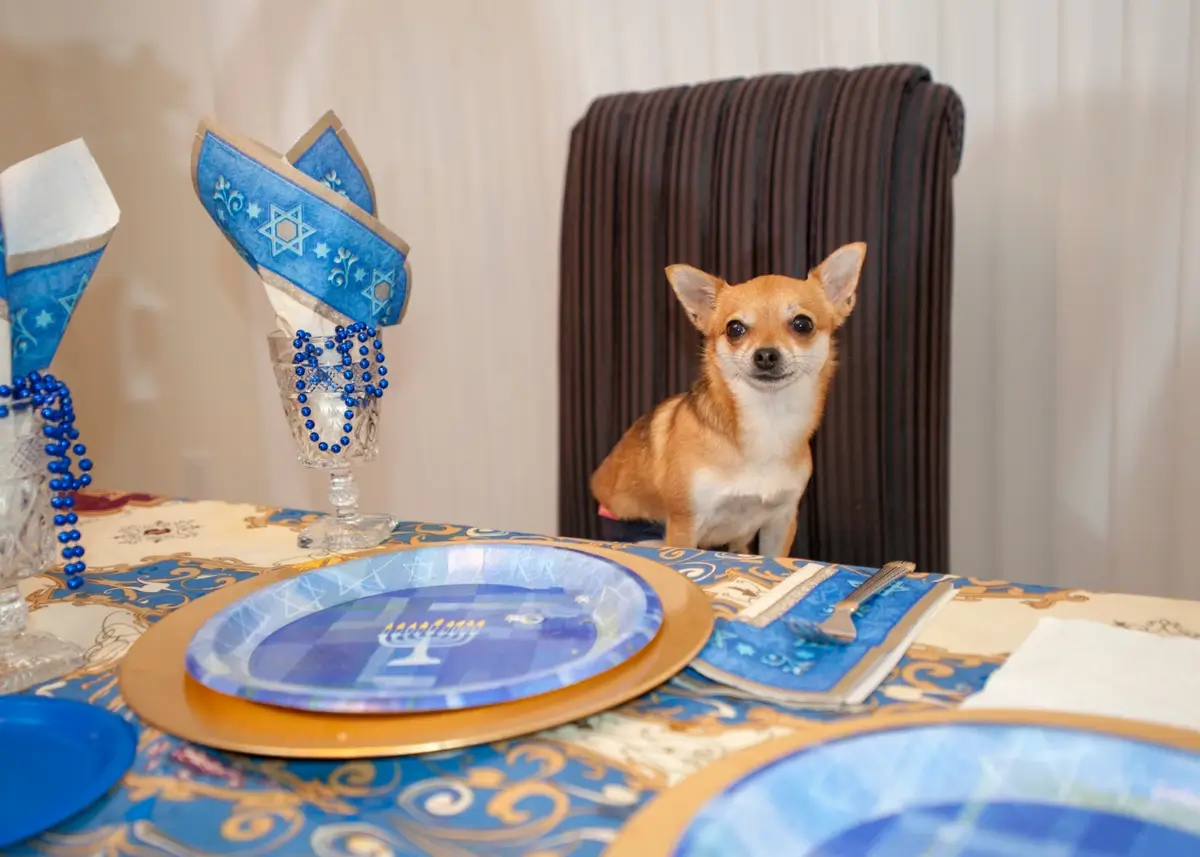 5. Will you have a theme?
Not all dog parties need a theme, but it sure can be fun, especially with decorations or dressing up your pooch. If you do use decorations, make sure they are placed at a safe level. Some decorative items can harm dogs, so do a quick spot check right before your guests arrive.
6. Decide on the party's agenda
While you may want to have an informal gathering with no structure, planning out a schedule will help the party flow smoothly. We suggest having a meet-and-greet time, contests, structured activity time, and unstructured play time while people can use the photo booth or catch up on some visits.
7. Make your guest list
Who will attend your party? You can make the guest list be full of good friends with dogs or people that might not be good friends yet but whose dogs are friends with your dog. Perhaps you've met a group at the dog park or doggy daycare that you want to be closer to and form friendships with. Either way, make sure you can manage the number of dogs invited in the space where you choose.
8. Send out invitations
Whether you want a Pinterest-worthy handmade invitation or choose to use the many digital invitation services, it's always fun to get invited to a dog party! Include important information like the location, date, time, and your contact information. Encourage RSVPs and be prepared to check on people you haven't heard from so you can plan your food, supplies, and goody bags.
9. Puppy-proof your home
Part of being a responsible puppy owner is puppy-proofing your home. You should already have done this, but you want to take extra precautions, especially if you have dogs of different breeds and sizes mingling. If you opt to have your dog party at an outside location, make sure it's enclosed well for safety reasons.
10. Set up a water station
Place various bowls that are not in the pathways of humans but are easily accessible to dogs. Use fresh water and refill as necessary.
11. Have cleaning supplies handy
It's pretty much inevitable that you will experience some sort of accident, whether a puppy couldn't get outside to potty quickly enough or an enthusiastic tail knocks over a cup of punch on your rug. If you have pet-safe cleaning supplies set out and handy, you can get up any mess quickly before it stains or ruins something. If it's muddy or rainy outside, have some old towels or wipes handy to clean off wet puppies and muddy paws.
12. Designate a potty spot
Show guests the designated potty spot, whether on pee pads or outside. You don't want your doggy guests thinking they can go wherever, and it helps to know where to take their dog without having to find you and ask first, accidentally causing an accident due to trying to find you. Tell everyone upfront as they come in the door for a mess-free time.
13. Set aside a chill-out spot
Even the most mellow, easy-going dog can get overwhelmed, overexcited, or overtired at a dog party. Watch for signs your puppy or another dog guest needs a quiet space to chill out and calm down. Provide a secure spot far away from the hustle and bustle of the party for a gentle time-out until they're ready to party again.
14. Keep a doggy first aid kit handy
Whether you make your own or buy a commercial one, keeping a first aid kit for dogs stocked and accessible is important in case your dog guests experience a minor medical emergency. If there is a more serious injury you can't treat, consult a professional veterinarian right away. Do the right thing and own any responsibility you may have toward the injured puppy.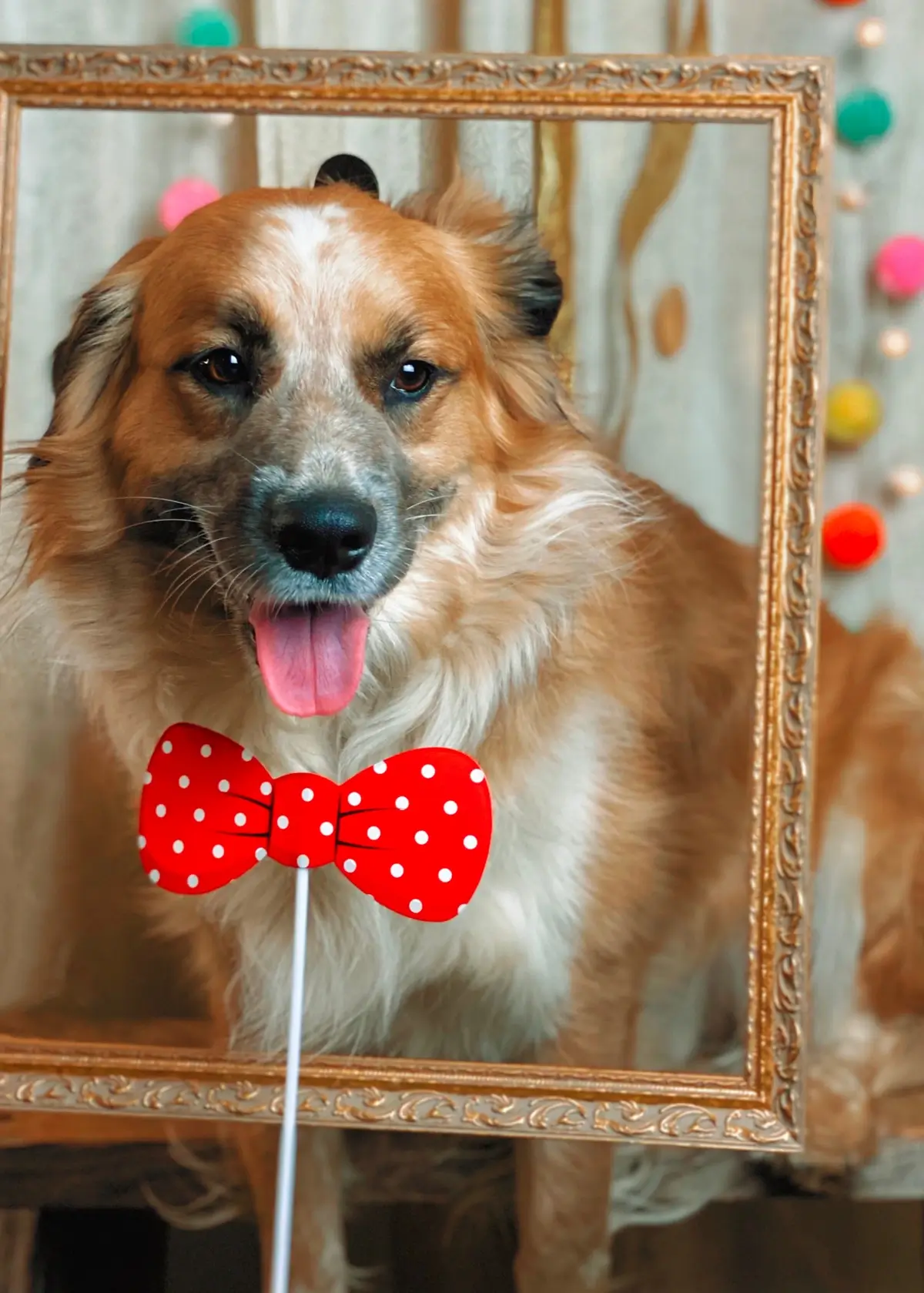 15. Provide a photo booth
Setting up a photo booth for a dog party is a fun way to capture adorable moments. Create a backdrop with colorful pet-safe props, such as dog-themed hats and toys. Use treats or squeaky toys to grab their attention and snap priceless photos of furry friends enjoying the paw-ty! For more fun, provide a Polaroid for an old-school souvenir of the party or tag the pups on social media. For the ultimate experience, hire a professional photographer and set it up so guests can access the photos.
16. Play fun games
Provide a variety of fun games and activities for your doggy guests. It can be as simple as watching the dogs play with crinkled plastic bottles or empty cardboard boxes. You could build a backyard agility course and teach pups how to run through it or have plenty of balls to play fetch. Get a dog pool or spray mat with a slide to provide some fun in the sun.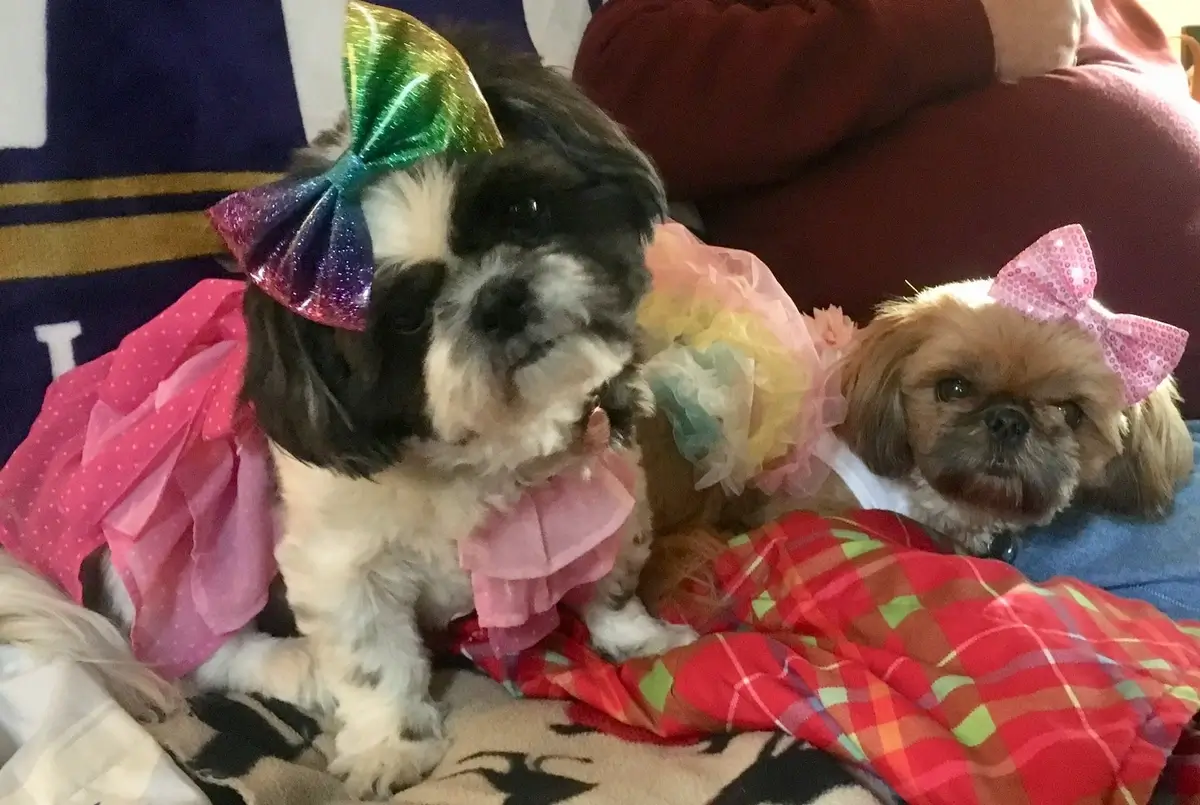 17. Run some contests
Who doesn't love a themed contest? Dogs love being active and feeling their best, and contests can help showcase their talents. Consider a Best Dressed, Best Party Trick, or Best Catch with a Frisbee or Flyball when deciding on themes. If you know the dogs well, you could even provide enough contests so every dog has a fair chance at winning a coveted trophy or delicious treat prize.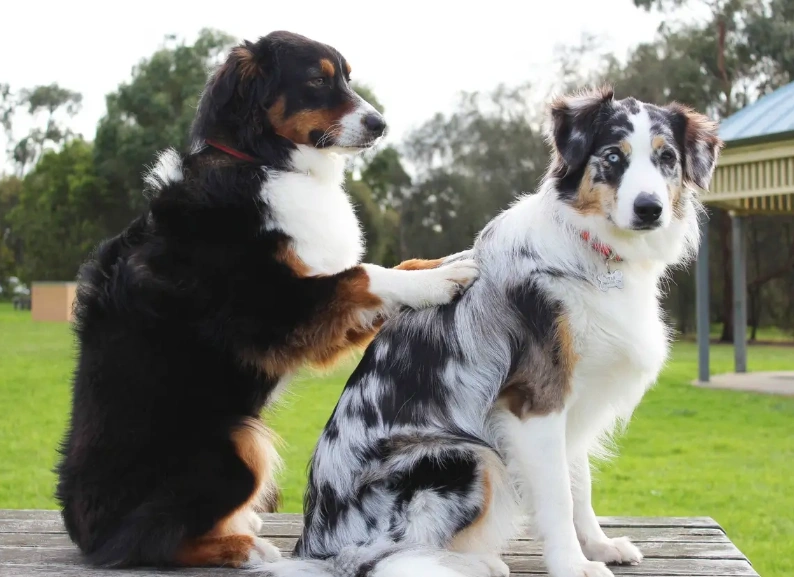 18. Teach party tricks
Every dog loves a good party trick to perform for guests to Ooh and Aah! Ask your doggy guests to give it their best shot. It would be really fun to bring in a trainer to teach all the dogs a new command like "Bang Bang" to play dead or how to "dance" for a treat. Here are 9 fun tricks to teach your puppy for an engaging, long-lasting party activity.
19. Give out door prizes
Whether you conduct a raffle for a well-stocked gift basket or provide little treats throughout the party, everyone loves a chance at a door prize! Your puppy guests will leave with something unexpected and useful or tasty.
20. Serve puppy-safe, non-toxic foods
Never bake your puppy chocolate treats or serve grapes! Certain foods are toxic to puppies, and you'll need to check these foods are far away from roaming grazers. Come to think of it, make sure all food is put up from curious puppies, as you could easily have a scene from the hounds pulling the turkey apart like in A Christmas Story. Green beans, baby carrots, frozen bananas, and portioned dog treats are pet-safe foods to serve at a dog party.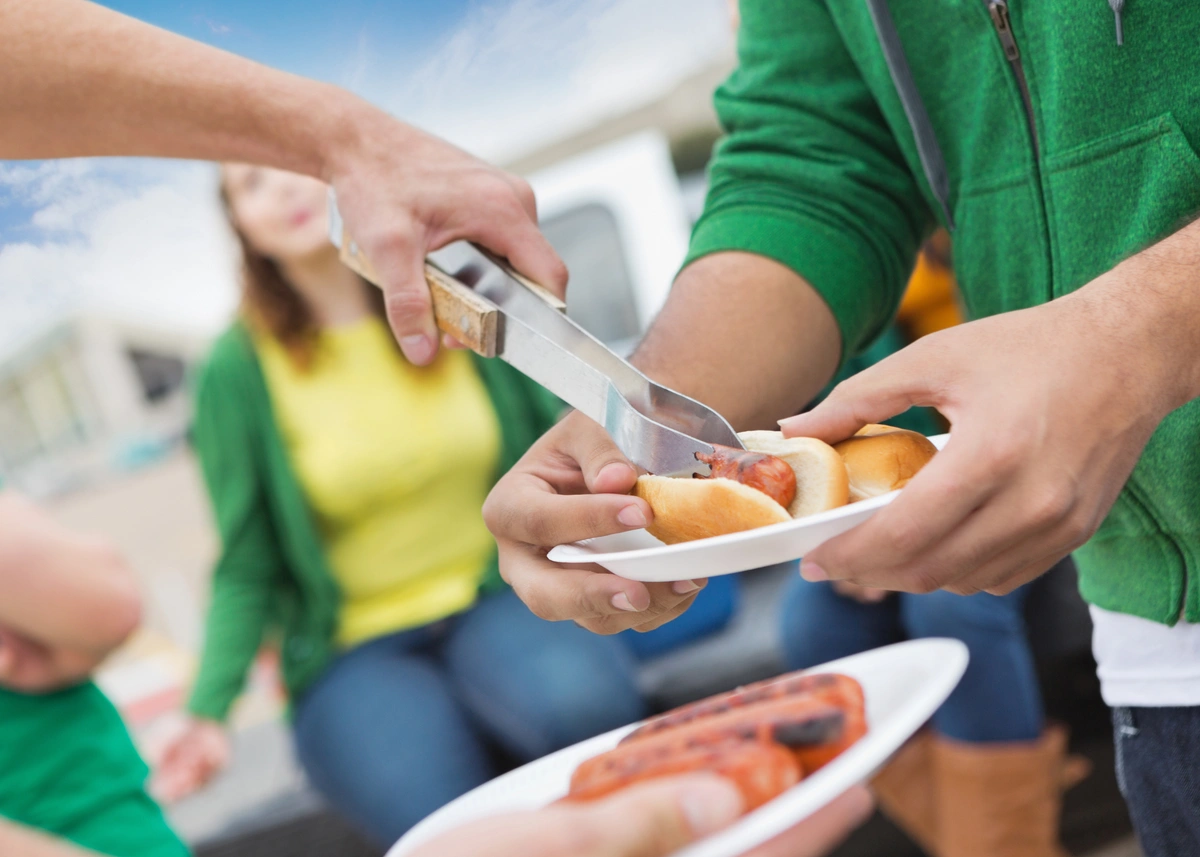 21. Don't forget to feed the humans
Humans get hungry, too! Provide dog-safe treats, appetizers, finger foods, or even a charcuterie board for your guests to sample. You can have fun with it and put out silly food like using Coco Puffs to look like dog food or of course, hot dogs. If you do provide alcoholic beverages, keep an eye out for people drinking responsibly. Everyone needs to be fully present and aware of all aspects of a dog party.
22. Avoid actual flames
If your dog has a birthday cake, opt for battery-operated candles. It is never a good idea to light something on fire, even a small candle, around a dog! Puppies and dogs can be unpredictable and easily cause a house fire with the swoosh of a tail or knocking over a pupcake with a burning candle.
23. Distribute goody bags
What's a party without a great, well-stocked goody bag? A ball and baked treat is a simple party bag, or you may want to get cheeky and provide a roll of waste bags. Whatever you choose to put in it, make sure it's appropriate for the breed. For example, don't give small toys to large dogs because they could be a choking hazard.
24. Collect pet supplies
You can ask your guests to bring some pet supplies with them to donate to rescue organizations or pet shelters. Be sure to take all donations after the party in a timely manner to get them into the hands of deserving puppies and dogs waiting for furever homes.
Party With a Pawrade Puppy
How can you throw a puppy party without a puppy? That's where Pawrade comes in! We have plenty of puppies for sale that are ready to put on their best outfit for the epic dog party you will throw!
With careful planning and thought, you can throw the best dog party anyone has ever seen!