Pawrade Helps You Steer Clear of Puppy Scams during the Holiday Season
With the holiday season quickly approaching, there is no better time to begin the process of finding a puppy! Your puppy will make a great partner for trick-or-treating and will be absolutely adorable to dress up in matching Halloween costumes. Or, you could be signing yourself up to host Thanksgiving Dinner because all of your friends and family will want to be invited to meet your new furry family member! And if you are thinking of giving someone you love a memorable present for Christmas or Hanukkah, a puppy would be the best gift ever. So, where do you start?
Scammers take advantage of the fact that buying a puppy is an emotional purchase that may cloud your judgment when you see a situation that seems too good to be true. While we think, "That would never happen to me," Consumer Reports rates online puppy scams as one of the most popular online scams today. In addition, the Better Business Bureau noted the rise in puppy scams and that January through October 2021 saw "165% more puppy scams in the U.S. than during the same period in pre-pandemic 2019." If you're wondering how to buy a dog online without getting scammed or even how to spot a puppy scammer online, it's imperative to know what to look out for.
It's important for you to beware of puppy scams this holiday season before scammers take your money and puppy dreams. Learn the best way to find a puppy for sale, recognize red flags to spot a dog scam, and see how Pawrade's process fights against puppy scams.
Don't Bark Up the Wrong Tree: Finding Your Puppy
There is no love like Puppy Love! And we're not talking about your crush in Ms. Garcia's 6th Grade math class. (Suspiciously specific, we know). They may have been cute, but they couldn't possibly compare to the puppy you are ready to buy.
However, if you have spent more than 10 minutes online searching for available puppies for sale, then you already know this isn't as easy as it sounds. That's why you should let experts find your puppy for you by taking full advantage of Pawrade's network of approved, hand-picked breeders offering happy, healthy puppies for sale.
How a Puppy Scammer Thinks
Dishonesty and greed have led to a scary increase in online puppy scams. They are unavoidable and are becoming more difficult to spot. Being able to think like a puppy scammer will help you watch out for clues that something is amiss.
Scammers will copy and paste photos from legitimate puppy websites to replicate believable listings. They also add fake reviews directly to their site, rather than having trademarked photos with verifiable reviews from third parties such as TrustPilot, Google Reviews, or the Better Business Bureau.
Puppy breeder scams can be hard to detect, as they use a number of underhanded tactics to trick unsuspecting buyers. Scammers present themselves as sophisticated, trustworthy businesses that operate by stealing content directly from other websites and can even use a similarly named business and URL. Puppy scammers are always using ever-changing methods to evolve from their last gross ideas.
Some scammers may demand the adoption fee be paid through wire transfers, making it almost impossible to recover funds once someone falls victim to the scam. It's crucial always to use a safe and secure payment method and to be cautious of sellers who request payment outside of the website or platform.
Always conduct comprehensive research on the breeder to prevent falling prey to an internet scam. Don't hesitate to ask questions and request additional information about the puppy and the seller. By staying informed and aware of the tactics used in puppy scams online, you can protect yourself from fraudulent activity.
Your Perfect Puppy is Out There…But Where?
You may have heard of the expression "Adopt, Don't Shop." There is no denying that animal humane societies and adoption shelters are wonderful additions to their communities and serve a much-needed purpose. Every rescue dog deserves a loving home and a second chance. However, these places often only have older dogs for adoption, and these dogs could be there for a reason (for example, they offer reactive dogs or dogs with aggressive temperaments).
What if you need an emotional support dog or a therapy dog? Perhaps you have a family with children and need a good family dog breed that you can be sure of around your kids. Maybe you have specific needs for a low-maintenance puppy breed, a good puppy for apartment living, or a hypoallergenic puppy for sale. In that case, you need to narrow down your search.
As mentioned, locating a puppy breeder nearby isn't a simple process, especially if you want a specific breed. It is possible there are no legitimate breeders in your area, or there are long puppy waitlists requiring non-refundable deposits and years of waiting. You may even be asked to fill out extensive paperwork to apply for a puppy without guaranteeing you will be chosen. All you want to do is get a puppy! Why does it have to be so difficult?
Finding a puppy for sale near you really doesn't have to be a difficult process. By going through Pawrade, you will know where your puppy is coming from, and we can help you search for a puppy nearby. Our breeders are located in over 30 states! The process of purchasing a puppy online has never been easier when you have a specialist in your back pocket to guide you every step of the way. With the help of Pawrade, you'll learn how to spot a puppy scammer and avoid dealing with dishonest dog sellers.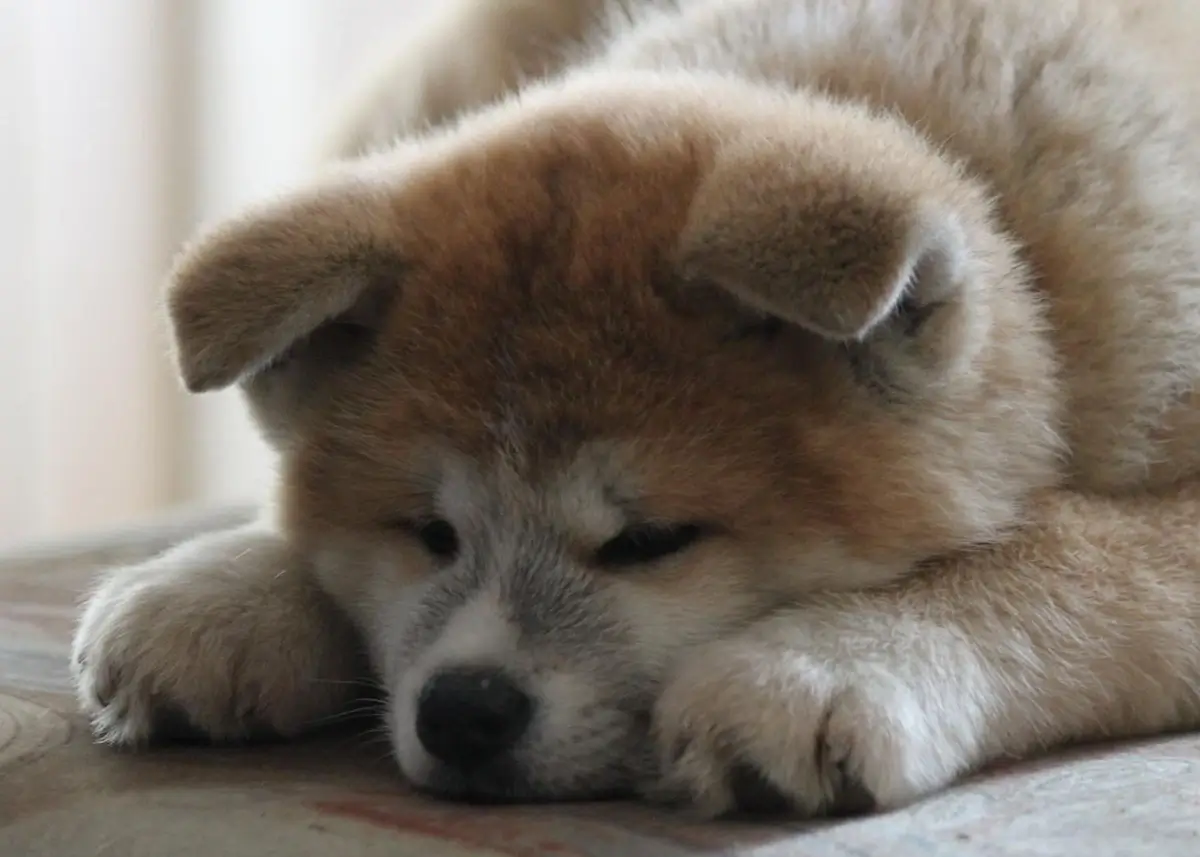 Why You Shouldn't Go to a Breeder's Home or Business Before You Buy a Puppy
When you're thinking about what to consider before buying a puppy, the physical location of your puppy is a huge factor. After speaking to thousands of people over several years, we have learned that most people want to find a puppy nearby. Local options are nearly always someone's first preference. We can't argue that! Most of us hope to meet a puppy beforehand and share a moment of eye contact and feel a connection first before making the commitment.
However, circumstances have changed, and the way we were used to buying a puppy is not the standard anymore. These days, it is almost a requirement to purchase a puppy sight unseen, as many breeders are restricting the chance to meet a puppy before purchase. Here are a few reasons why.
Dognappers
Over the past few years, there have been countless stories of puppy breeders being robbed, sometimes stealing entire litters and kennels. Unfortunately, people have pretended to be genuine customers in order to visit a breeder's location, then go back at a later time ready to strike.
Parasites, Infection, and Diseases
Breeders are also concerned about visitors bringing harmful bacteria, viruses, and parasites into the puppy's living spaces, such as parvovirus which can live in the dirt for up to 30 days and travel from place to place simply by the shoes we walk in. One case can grow to wipe out the entire litter and possibly all the dogs in the kennel, causing devastating effects on animals and livelihood.
Breeders' Health
The recent pandemic has caused policy changes where breeders have reduced or eliminated direct contact with visitors to places of their business or personal homes. Breeders must protect their health in order to be able to raise happy, healthy puppies.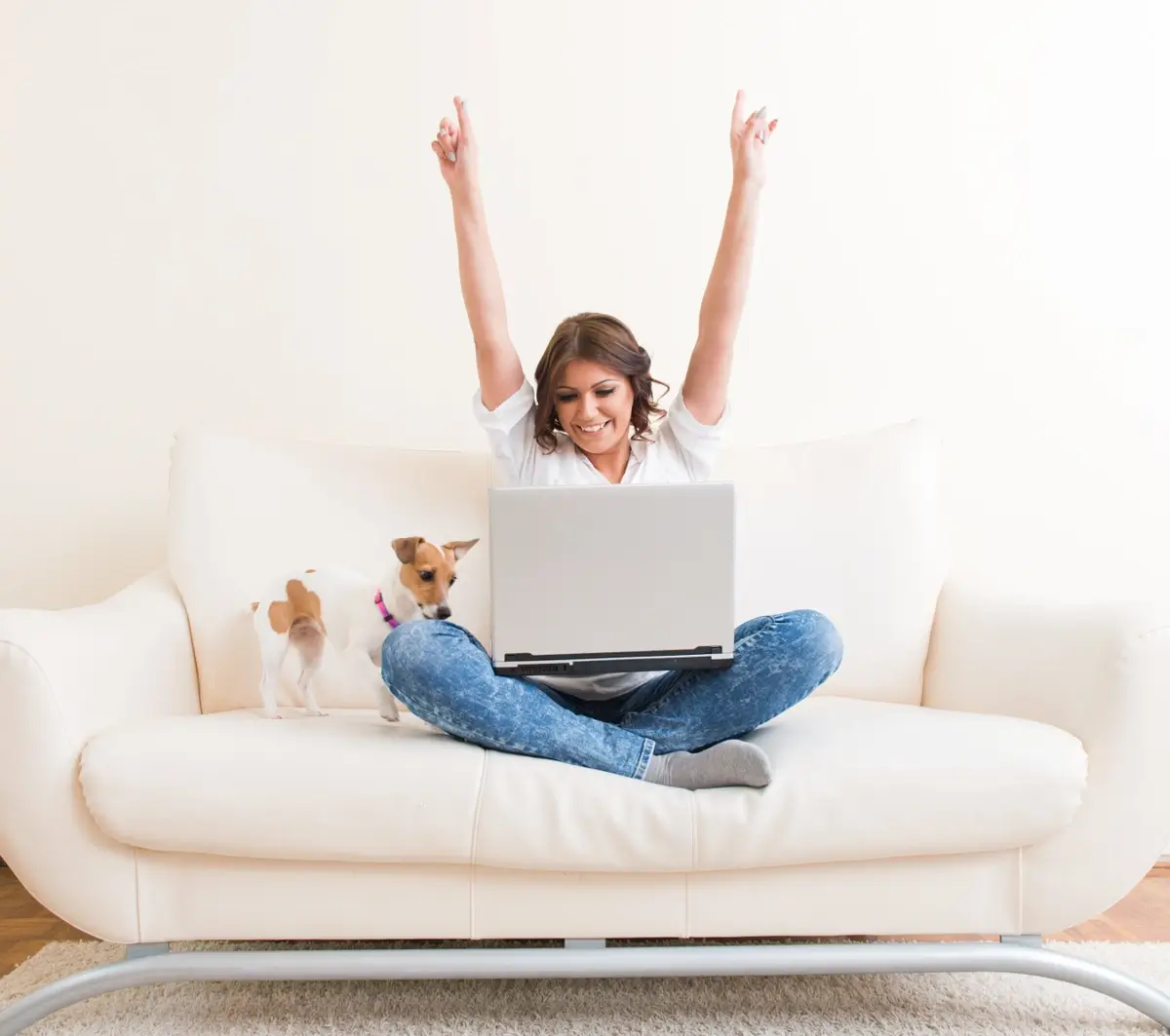 How Pawrade Fights Against Puppy Scams
Let's be honest – sometimes life happens. It is easy to get caught up in the busyness of family and work commitments and put off sorting through your options with diligent research. You're too tired to research before you even start. But what if you had easy access to healthy puppies from a network of breeders that are hand-selected and pre-screened? Pawrade has your answer!
If you think you're out of options at this point, think again! Pawrade has you covered. We abhor puppy scams, and online puppy scams are no match for us with our rigorous screening process, attention to detail, and impeccable communication throughout the entire purchase journey.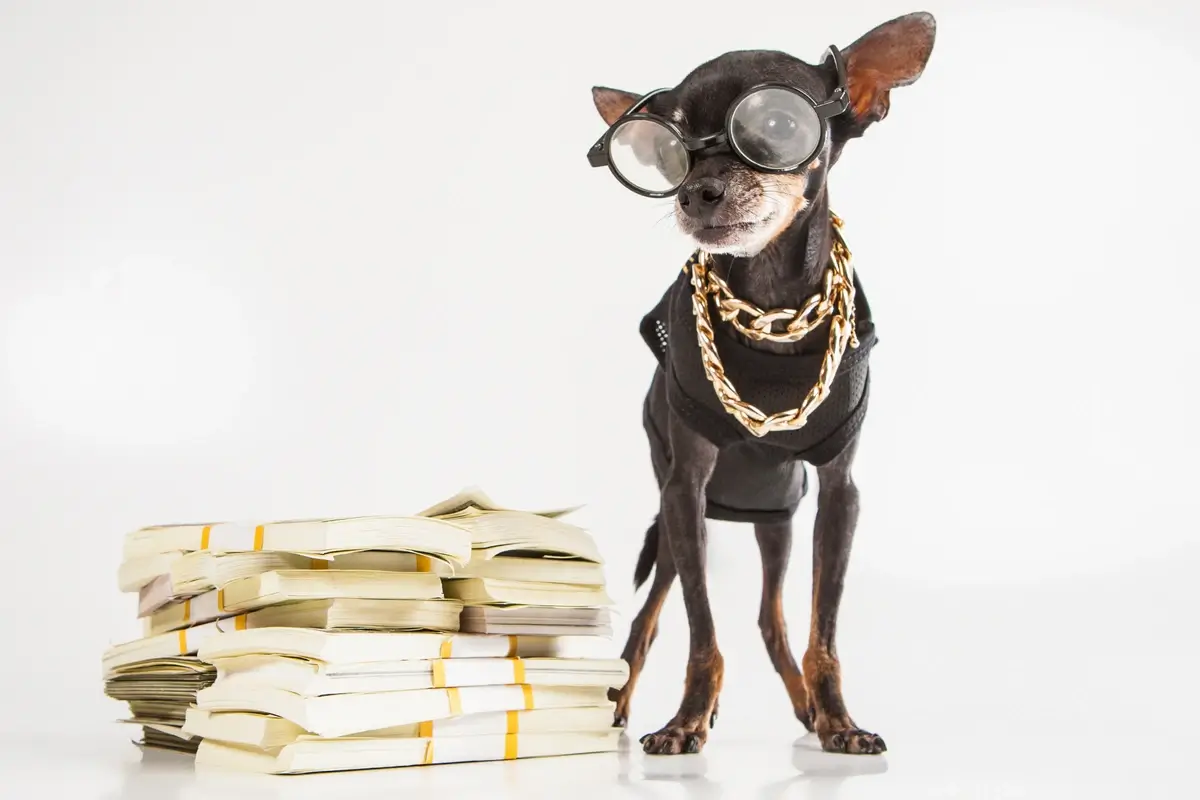 "Paws" and Think:

4 Ways Pawrade Tackles Puppy Scam Red Flags
Let's take a moment to consider the fact that you found a puppy online that you are excited about. How do you know it is a legitimate source? Here are the red flags you need to look out for when shopping for a puppy to avoid being scammed and how Pawrade fights each one.
1. Pawrade's pricing is priceless
A puppy offered at a greatly discounted price could indicate a scam. Today's prices are higher for everything, whether it be a gallon of milk, a gallon of gas, or puppies from breeders. Dog breeders are also facing the rise in average veterinarian costs and healthy dog food brands. The time, energy, and money needed for raising puppies are often overlooked.
Beyond the "puppywork" is the paperwork. The fees to keep club-registered puppies also increase on a consistent basis. This often explains why registered puppies cost more than non-registered puppies. If the paperwork is fake, puppies might be selling for a lower price. It's one of the most clear-cut signs that you may be adopting pets from someone running dog breeder scams.
When figuring out how to spot a puppy scammer, you must also factor in basic economics. Consumers have made it clear that they are willing to pay thousands of dollars for a puppy. So if you want to spend less than $1,000 on a happy and healthy puppy, then you should be looking for ways to adopt a puppy. However, if you are looking for a purebred puppy or a designer dog breed from a reputable breeder, then you should be budgeting for $1,500 or more. To be admittedly fair, the joy and value that puppy dogs add to our lives are priceless. So, when you want to get a puppy, spot scams quickly by eliminating anyone selling for a lower price than what you'd typically expect to pay.

While it's not all about the money, we know that every penny counts in today's rollercoaster economy. At Pawrade, our prices factor in all sorts of aspects you'd have to spend elsewhere if you try to do it on your own. We take care of everything for you in one sale rather than you having to piece it all together yourself at a greater expense. You will know exactly how much you will be spending and what items and services are included.
2.
Pawrade knows the right questions to ask breeders, so stick with the experts!
It's important that you are able to get answers to questions you ask your dog breeder for a puppy you have in mind. If you can't rely on getting sufficient answers, it's probably not a real sale. That's where Pawrade comes in. All of your questions will be answered about your puppy.
One benefit of Pawrade's service is that we have established loyal relationships with our breeders. They are eager to respond to our team and are waiting to find people just like you who will love their babies. Here are some of the questions we use to pre-screen our breeders, and we even go above and beyond these so you know you've got a team of experts working for you to do the heavy lifting.
Do you provide updated pictures, videos, or video calls to show credibility and responsiveness?
Our breeders are required to update pictures regularly so you can see their progress. They share updated pictures, video calls, and summaries of how your puppy is behaving, and you'll be able to see how their fur may be changing and how they grow so quickly!
What are the sizes of the parent dogs to estimate how big my puppy will be?
Our puppies are displayed with parent weights so you can gauge an estimated adult size range for your puppy. We also provide updated puppy weights along the way.
What vaccinations will my puppy have before I bring it home to make sure the breeder is giving the right care for the puppy?
Pawrade keeps up with all mandated vaccinations, so you don't have to research and follow through yourself! Leave it to the pros at Pawrade to gather this information for you!
Will you help me arrange travel to a safe, public location, ground transportation, or air travel to get my puppy?
Our Travel Department works hard to guarantee your puppy will have the quickest and safest journey home. Pawrade is even gearing up our own fleet of customized puppy transport vans to assist in puppy deliveries. If we didn't have full confidence in our methods of delivery, we wouldn't offer them! Our goal is to understand your life and work schedule and to ensure your puppy is home to you within 2 weeks of purchase.
Is there a health guarantee, and what does it cover?
Every puppy at Pawrade is covered by our comprehensive Puppy Health Guarantee that

has you covered if a health issue should arise.
3. Pawrade will always communicate with you
The shadiest of scammers do not have a person to speak to on the phone to answer questions. Instead, they resort to texting or emailing you. A common warning sign is the use of poorly spoken English with grammatical errors. If the message you are reading is hard to understand and gives you a bad gut feeling, then trust your instinct! You are not being taken seriously; instead, you are probably being taken advantage of.

Pawrade has live agents ready to support you at almost any time! We say that as experienced Concierges helping people find a puppy at all times of the day, even past midnight. After all, it's never a bad time to talk about puppies, is it? When you need to figure out how to buy a puppy online safely, we always check for the top risks, provide advice on the next steps, and ensure that things get sorted easily.
4. Pawrade's payment methods are secure
Scam artists tend to focus on money. They are pushy for your financial information before answering your questions about the puppy or the process. That's why a crucial part of figuring out how to spot a puppy scammer is being able to spot a shady payment process. Make sure you are getting all of your questions answered first before they ask if you are ready to commit!
You expect a legitimate company to accept all forms of debit and credit cards. Using your phone to pay for a puppy with a peer-to-peer app such as Zelle offers no security. Some scammers even ask you to go to Walmart to send money orders and gift cards. It sounds silly when you say it, but time and time again, people are losing out on hundreds to thousands of dollars.
When you are at the final step of paying for your puppy, make sure you are on a "Secured Site" and not a "Not Secured" website. You can tell if a site is secure by the closed lock before the URL. If all the boxes have been checked up to this point, then you can be confident that you're making the right choice!
Pawrade understands maintaining the utmost security when buying a puppy for sale. We partner with PetPay.com, a secure payment processing website, to make purchasing your furever friend a peaceful, safe, and worry-free experience.

Pawrade's Process Shows There is No Puppy Scam Here
You may be wondering how to find a puppy for sale at Pawrade. We make it easy to find your furbaby with our Pawrade Process!
Your first step is to look around our site for available puppies and find the puppy that steals your heart. Maybe you share the same birthday. Maybe he or she reminds you of your last dog, and you want to carry on the legacy. Or maybe you just can't get enough of his or her precious face. Press the "Contact Us" or "Reserve me" buttons and let us know why you're the perfect fit for your Pawrade Puppy.
From there, one of our Puppy Concierge members will send your inquiry to the breeder, and we will contact you as soon as possible with more information.
Reserving your puppy is easy and secure
As soon as all of your questions are answered and you are ready for the fun to begin, you can call your assigned Puppy Concierge to reserve your puppy. We also let you make your payment online if you want the extra layer of security of not giving your information over the phone. All of our payments are completed securely through PetPay.com. When you electronically sign your receipt, the breeder will sign to make sure they know exactly which puppy is going home to you! There is no bait and switch, and there is no uncertainty about receiving your puppy.

Pawrade arranges everything for you
So what now? You just spent a lot of money on a puppy online and you have butterflies in your stomach. With Pawrade, those butterflies are beautiful monarchs fluttering around, ready to make your puppy the king or queen of your castle! We will let you know what food to buy, how to activate our Puppy Health Guarantee and Puppy Health Insurance, and when you can expect the big homecoming day of your Pawrade Puppy. You can start bragging about your furbaby to friends, family, and coworkers. Don't forget to change your phone's background picture!
Join Us in Fighting Puppy Scams This Holiday Season
At Pawrade, we are eager to help. Every member of our Pawrade team is a dog-lover and animal-lover, and we want you to enjoy the same companionship with your Pawrade Puppy. Have some fun sniffing around our site browsing all of the adorable puppies for sale and inquire with us once you find him or her!